Enjoy A Painless, Active Life Without The Strain on Your Back
Understanding Back Pain
The human back is composed of three major sections: the lower back, middle back, and upper back. However, the two areas most frequently affected by back pain are the lower and middle back:
Lower back pain: Your lower back, or lumbar region, is a sensitive structure made up of tendons, nerves, muscles, joints, and discs. As the area connected to your legs, the lumbar region is mostly concerned with flexibility and movement. If any part of your lower back is compromised by injury, disease, or an underlying condition, you may experience intense and debilitating pain. Common symptoms include back aches, muscle spasms, decreased flexibility, limited movement, and leg pain (or sciatica).
Middle back pain: The middle back is called the thoracic spine. Although it occurs less frequently than lumbar pain, problems in the thoracic region can be painful and symptomatic; issues may sometimes extend to the upper, cervical area. The middle part of your spine protects most of your vital organs; symptoms of thoracic back complications include a feeling of stiffness in the back, tightness in the muscles, a burning or sharp pain, limited movement, and tingling or weakness in the legs.
There are a number of reasons for back pain; some patients can easily trace it to overuse or an accident. More often, however, patients can't really pinpoint the pain to any specific event or activity. When this happens, it usually indicates a mild to serious issue with the structures, tissues, or nerves that make up the back. Common causes of back pain include:
Osteoarthritis
Strained or pulled muscle/ligament
Bulging or herniated discs
Degenerative disc disease
Spondylolisthesis
Spinal stenosis
Facet joint syndrome
Myofascial pain syndrome
The Spine & Rehab Group: Permanent Back Pain Management From Our Back Pain Specialists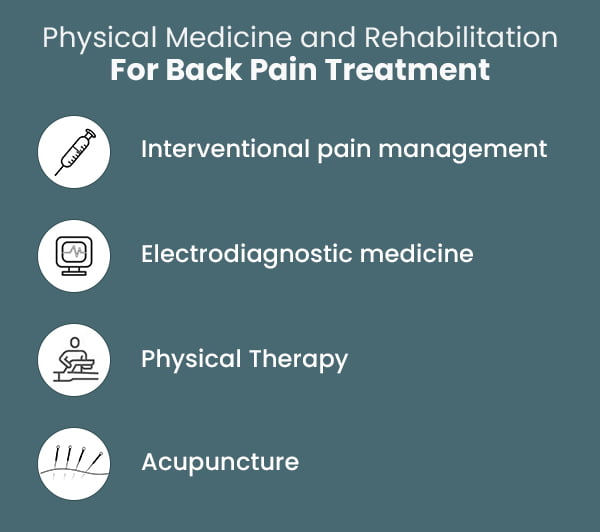 If you're looking for the best podiatrists, orthopedists, and other musculoskeletal specialists in an NJ institute, there isn't a better team of multidisciplinary professionals than the ones at The Spine & Rehab Group. Thanks to our dedicated medical staff, patients around New York and New Jersey can experience expert treatment and return to an active, healthy lifestyle soon after their first appointment.
The medical professionals in our offices work hard to provide you the information you need to understand your back, neck, or shoulder pain. After a thorough consultation and diagnosis, we'll maximize our background in integrative medicine and find interventional, non-surgical wellness options for treating your condition. Experience the best in healthcare and rehabilitation; book an appointment at any Spine & Rehab Group clinic today.
Board Certified Physicians
Harvard Trained Doctors
Award-Winning NYC and NJ Doctors
Over 15 Years of Experience
Experience With Over 15,000 Procedures
Effective Treatment Plans
Non-Surgical Approach
Immediate Appointments
Convenient Location
Early Morning and Evening Hours
Our Board certified

doctors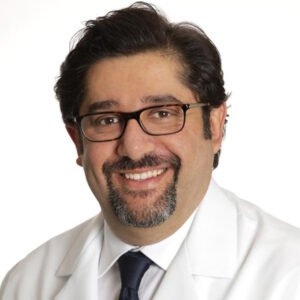 Amr Hosny, MD, MBA, FASA
Book Now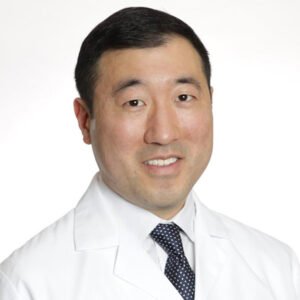 David Chu, MD, FAAPMR
Book Now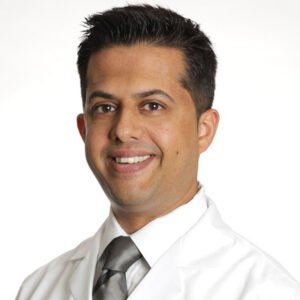 Vivek Mehta, MD, FAAPMR
Book Now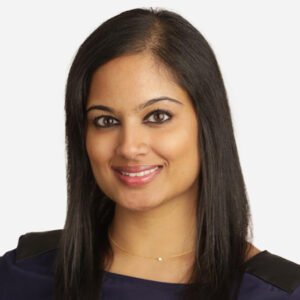 Deepali Gupta, MD, DABA, DABPM
Book Now
Common Myths About Back Pain
As many people suffer from back conditions and injuries all over the world, it's not surprising that myths about back pain have emerged. Some of common misconceptions include:
Myth #1: Severe pain is related to a serious problem.
Fact: When your back is in pain, symptoms can range from mild to severe — but the nature and severity tends to differ from one person to another. We may think that a self-healing pulled muscle or overstretched ligament will only cause mild soreness, while compressed spinal nerves or herniated discs may trigger a debilitating ache. However, the opposite can be true as well: a pulled muscle can send an intense flare-up of pain that sends patients to the emergency room, while a severely herniated disc near the spinal nerve might not even produce a symptom at all .
Myth #2: If you visit an orthopedic surgeon, you'll end up going under the knife.
Fact: Many surgeons actually talk patients out of back surgery, as only a handful of spinal disorders actually need surgical treatment. Most back problems and neck pain can be resolved with a conservative treatment option, like physical therapy, spinal injections, or anti-inflammatory medication.
Myth #3: Exercise will continue to hurt your back.
Fact: You may think that getting plenty of bed rest is the key to back pain relief. On the contrary, gentle exercise is actually the best choice for your back. Walking and easy stretching can help put your spine in a more neutral alignment and strengthen your back muscles. Simple routines may also help relieve any pressure felt on damaged discs. As long as you're careful, light exercises are ideal for treating most back conditions.
Plainfield City's Top Back Pain Expert: Dr. Amr Hosny
The Spine & Rehab Group is led by Dr. Amr Hosny, a board-certified and Harvard trained interventional specialist. As one of the most trusted practitioners in New York and New Jersey for over 15 years, Dr. Hosny is well-known for his commitment to helping patients reclaim their health.
After receiving extensive training and experience at St. Luke's Roosevelt Hospital Center, Columbia University NYC, and Harvard Medical School, Dr. Hosny knows the ins-and-outs of pain. Through his experience in integrative medicine, he knows that treating painful conditions such as back pain, sciatica, joint pain, fractures, sports injuries, and herniated or bulging discs can be intimidating — especially for patients who think that surgical solutions are the only option available to them.
As a veteran health care provider, Dr. Hosny and his team strive to inform patients how they could achieve their health goals without undergoing surgical procedures. Together, they work to create a comprehensive, personalized treatment plan that suits patient care needs. With over 20,000 procedures performed, we can guarantee safe, effective back pain treatments for all patients.
patient

TESTIMONIALS
★★★★★
I came to the spine and rehab group for my back and leg pain. I was able to get an appointment the same day I called. The staff was very friendly and courteous. The doctors were very knowledgeable and took time to explain what was causing my pain and answer all my questions. I felt comfortable having my procedure done in their state of the art surgery center, where the staff made you feel at ease. They are very easy to reach and available to answer all your questions.
Narendra G.
★★★★★
The entire staff at The Spine & Rehab group is great. They are so helpful and kind. The doctors really take time to talk to their patients and answer any and all of the questions that I had. I've had office visits and procedures done and everyone to the front desk, to the nurses. and the doctors were just great and knowledgeable. They really got me feeling better as well. Since I starting going there my pain has improved greatly! I would recommend The Spine & Rehab Group to everyone!
Carmen C.
★★★★★
The Spine & Rehab Group is my go to place for chronic pain. The doctors are compassionate and supportive. The nurses and staff are professional and so caring. I have been a patient here for almost 10 years . The doctors and physician assistant are extremely knowledgeable and always looking for the best way to help with my chronic pain! I always recommend The Spine & Rehab Group to people dealing with pain, I even tell my other doctors what wonderful doctors they are.
Val B.
★★★★★
These days it's hard to find a professional, yet extremely caring physicians office, particularly in the field of Pain Management. Dr. Hosny, Dr. Chu, physician's assistant Summer and the entire staff have managed to make this happen. Robin helped me many times with insurance to ensure that I got my shots in a timely manner (Hi Robin!). I've been going to this office for about three years and I couldn't be more pleased!
Anne
★★★★★
I went to Dr. Hosny with lower back pain. I spend many hours sitting in a truck for my job. After an hour or so I would get pain in my back. Since I am a truck driver, pain killers were not an option for me. After a few sessions with Dr. Hosny, I am pain free. The staff at New Jersey Pain Care Center and are wonderful and caring people. I would recommend anyone go to Dr. Hosny if they want real results.
Jeff
★★★★★
I had gone to Dr. Hosny with severe back pain after spinal surgery. It was debilitating pain that stopped me from being able to function normally. Dr. Hosny suggested that I have a Spinal Cord Stimulator implanted in my back. It is the best thing I EVER did. I am so excited to be able to return to my normal life with no medication. My experience at the pain center was wonderful. The nurses were very understanding and kind.
Glen
★★★★★
I have had back surgeries that provided me no relief from my pain. After a few treatments with Dr. Hosny, I have almost no discomfort. I have no need for my pain medication anymore, and have been able to go back to working out and enjoying activities with my family. I was pleasantly surprised at the treatment I received at New Jersey Pain Care Center. The staff is very nice, and treats you with respect. The facility is clean, bright and everything is brand new.
Jen
★★★★★
I had been having pain in my neck for many years. I had been to other doctors and they all recommended that I have surgery. I was hesitant to get surgery, so I wanted one more opinion. I had a friend tell me about Dr. Hosny and New Jersey Pain Care Center. From the moment I met Dr. Hosny I knew he wasn't your average doctor. He took the time to listen to my concerns about surgery, and he agreed. After my cervical radiofrequency, I have full range of motion back in my neck, and best of all, no pain.
Sharon
★★★★★
Latest treatments
★★★★★
Non-Invasive approach
★★★★★
Same-day appointments
★★★★★
Convenient Locations
★★★★★
State-of-the-art facility
FAQs on Back Pain
Q: How is back pain treated non-surgically?
A: Contrary to popular belief, spinal back surgery shouldn't be the immediate (and only) option for treating back pain. With a comprehensive interventional approach, our professionals usually prescribe a combination of state-of-the-art treatments to address acute back issues and chronic pain. This usually includes physical therapy, chiropractic care, interventional pain management, acupuncture, and medical massage for long-term relief.
Q: How can I relieve back pain?
A: In many cases, back pain gets better on its own — even if you don't get medical attention at a hospital. Some at-home remedies can speed up your recovery, such as getting plenty of rest, continuing with exercise and daily activities, taking over-the-counter pain medicine, and heating or icing the affected area. For slightly more severe cases, chiropractic care by a licensed chiropractor can also help manage pain.
Q: When should I visit the emergency department for my back pain?
A: Back pain is rarely the sign of anything serious; overuse and a lack of proper care often cause sore, aching backs. However, it's best to find an urgent care center or a hospital if your pain:
Is constant or intense, especially when lying down
Interferes with your quality of life
Causes weakness, tingling, or numbness in one or both legs
Follow a fall, a blow to your back, or another injury
Spreads down to one or both legs, especially if the pain goes below the knees
Occurs with unintentional and evident weight loss
Occurs with bowel or bladder control issues, like incontinence
Occurs with redness, swelling, or tenderness on the back, which may be an infection
Where To Find A Back Pain Physician in Plainfield NJ: The Spine & Rehab Group
The Spine & Rehab Group has branches in several locations around New Jersey and New York. If you're looking for experts on pain management, diagnostics, and rehabilitation for untreated musculoskeletal conditions near Plainfield City, NJ, our offices in Cranford, Riverdale, Paramus, and Englewood Cliffs are all less than 40 minutes away. Our team of highly-trained medical staff will focus on providing you care and pain relief so you can enjoy the various outdoor activities around Plainfield City.
Under our expert care, you can explore Union County's "Queen City" and its beautiful, historic landmarks. Enjoy the rich arts and culture scene of Plainfield through its art galleries, theatres, and festivals dedicated to celebrating music and film. You can also get in touch with nature at the gardens and hiking trails in Cedar Brook Park, Green Brook Park, or Watchung Reservation. Try new sports at the state-of-the-art Plainfield Skatepark or the Hannah Atkins Center Pool; we'll make sure your body can do all that and more.
Regain your mobility and live pain-free under the quality care of our board-certified physicians. We treat a number of chronic, acute, or sports-related aches, pains, injuries, and other spinal issues at our fully-equipped offices. Contact The Spine & Rehab Group today to get your treatment started immediately.