While often neck pain can be due to a strain or pull, it can also stem from the spine. Neck pain affects the cervical region of the spine and can be due to an injury, pinched nerve, back condition, spine condition, or many other factors. The cervical area of the spine provides mobility to the neck and is made up of multiple connecting joints, discs, muscles and ligaments. Migraine headaches are common in patients with neck injuries or neck conditions.
By seeing the specialized doctors at The Spine & Rehab Group, you have access to not only Neck Pain Doctors but also Spine Specialists and Back Pain Specialists who are experts in finding the root cause of your neck pain.
Causes of Neck Pain
Our team of Neck Pain Specialists at The Spine & Rehab Group is focused on finding the cause of your neck pain and helping you find the best neck pain treatment option available. Neck pain can be the result of numerous conditions connected to the back and the spine as well as neck injuries and trauma.
The most common causes of neck pain seen by the neck pain doctors at The Spine & Rehab Group include; Spinal Stenosis of the neck, Herniated Discs in the neck, Degenerative Disc Disease of the neck, pinched nerves in the neck due to a neck inury or accident and Whiplash. Read below for more information about these common neck pain conditions and their treatments.
Let Us Help: Request personalized information about your neck pain now
Our Board certified

doctors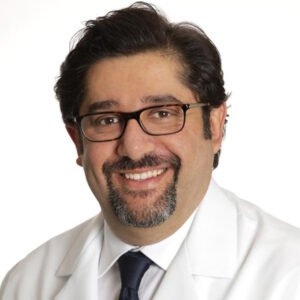 Amr Hosny, MD, MBA, FASA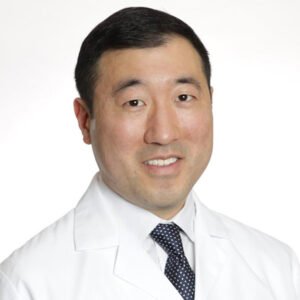 David Chu, MD, FAAPMR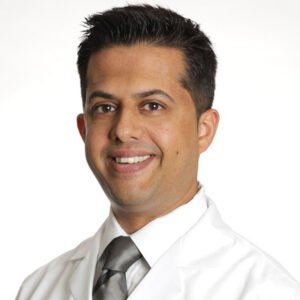 Vivek Mehta, MD, FAAPMR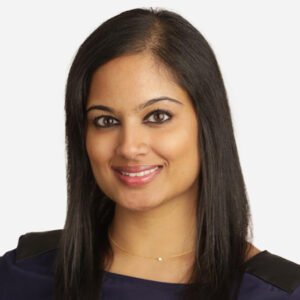 Deepali Gupta, MD, DABA, DABPM
Neck Injuriess
The neck is made up of tendons, ligaments, muscles, joints and nerves that can be affected in a neck injury, overuse or accident. Common neck injuries include cervical strains or sprains (strained neck muscles) and Whiplash, which is common in car accidents due to the jerking back and forth of the head.
Arthritis of the Neck
Arthritis of the neck is also known as Cervical Spondylosis or Cervical Osteoarthritis. Neck arthritis causes neck pain as a result of inflammation and degeneration of the neck joints. Other symptoms include stiffness of the neck, headaches and weakness in the arms.
Read More: About Arthritis Of The Neck
patient

TESTIMONIALS
★★★★★
Arrived with a crooked spine and neck, and within a short time was walking erect and pain free. It is wonderful to be able to move the neck without pain and feel good! Thank you to Dr. Hosny at The Spine and Rehab Group.
Harmon Hahn
★★★★★
Dr. Hosny is absolutely phenomenal. I have suffered with neck and back pain for years. I traveled from River Edge, NJ to Paramus, NJ. Since finding Dr. Hosny and The Spine and Rehab Group, I can finally say that I am living pain-free. It is such a joy to wake up in the morning pain free and look forward to my everyday chores and activities.
Stanley Bergstrom
★★★★★
Latest treatments
★★★★★
Non-Invasive approach
★★★★★
Same-day appointments
★★★★★
Convenient Locations
★★★★★
State-of-the-art facility
Treatment for Neck Pain
The treatment methods for neck pain, neck conditions and neck injuries at our Manhattan and New Jersey locations are non-surgical treatments that lend to proper diagnosis, effective treatments and faster healing time. At The Spine & Rehab Group in NYC and New Jersey, our team of Neck Pain Specialists and Back Pain Specialists work together to provide neck pain relief with various cervical pain or neck pain treatments using a non-surgical approach. Common effective treatments for neck pain include:
Physical Therapy – Customized physical therapy treatments for neck pain and back pain created by your team of Neck Pain Specialists, Interventional Spine Specialists and Physical Therapists. Physical therapy is often effective in treating a flare up of a neck condition and provides rehabilitation from a neck injury.
Medical Massage Therapy – Performed by a Licensed Massage Therapist in conjunction with Physical Therapy.
Acupuncture – Performed by a Certified Acupuncturist for neck pain relief.
Interventional Pain Management – Non-surgical procedures such as Cervical Epidural Steroid Injections are effective in relieving many forms of neck pain.
Manual Therapies – Including Trigger Point Therapy, Myofascial Release and the use of cold and hot therapy.
The Spine & Rehab Group's Neck Pain Specialists
The Spine & Rehab Group's team of Neck Pain Doctors includes Interventional Spine Doctors, Back Doctors and skilled Physical Therapists. Non-surgical treatments to alleviate neck and back pain are utilized to avoid surgical intervention and provide relief. With locations in New York City and New Jersey, our neck pain doctors are highly skilled in the diagnosis and relief of neck pain. In an initial consultation, your doctor will review your medical history and may recommend an X-ray, performed in the office, or other diagnostic studies to be able to create a personalized treatment plan.
We're Servicing These Counties: