About Thoracic Radiculopathy
Thoracic radiculopathy is a painful pinched nerve in your upper back. While not a common condition, it can cause back pain, as well as numbness and weakness in your arms, hands and fingers. You need thoracic radiculopathy treatments to address the issue and deal with your pain, which can become severe if left untreated. Seek out medical attention from a spine specialist like Dr. Amr Hosny at the Spine & Rehab Group. With eight locations in New York City and northern New Jersey, there's an office near you. Call today for a consultation.
What Is Thoracic Radiculopathy?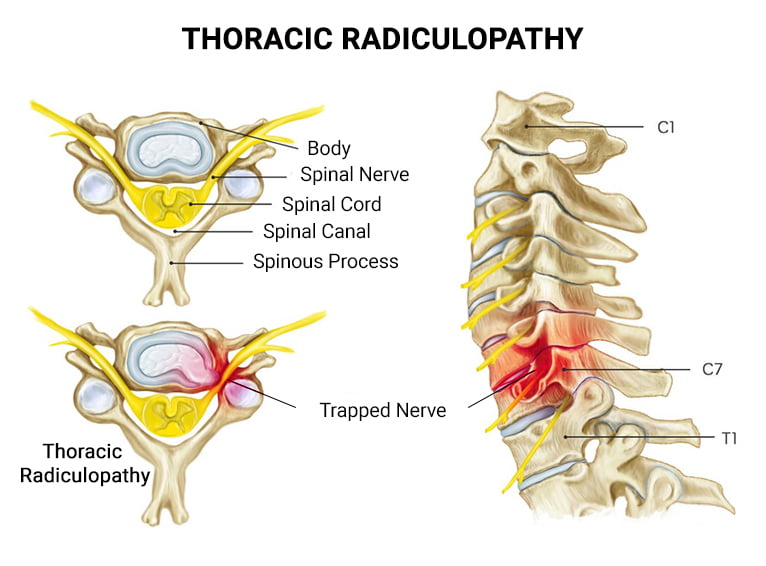 Thoracic radiculopathy describes a condition in which a nerve root becomes compressed or inflamed in your spine's thoracic or upper back area. Also known as a pinched nerve, it's a painful spinal disorder that doctors may overlook because it's the least common area for radiculopathy, which usually hits your cervical or lumbar spine.
The condition results in back pain and other symptoms that appear in the area of the compressed spinal nerve. Pain and numbness may also radiate down your arms to your hands and fingers. You may feel numbness that wraps around to the front of your body too. It can manifest itself as either abdominal or upper back pain.
If this type of back pain sounds familiar, visit Dr. Amr Hosny and the spine specialists at the Spine & Rehab Group. They can diagnose the source of your pain and provide the treatment you need. With eight convenient locations in New York City and northern New Jersey, they have an office close to you.
Our Board certified

doctors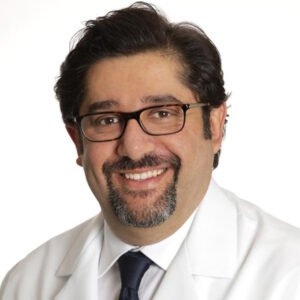 Amr Hosny, MD, MBA, FASA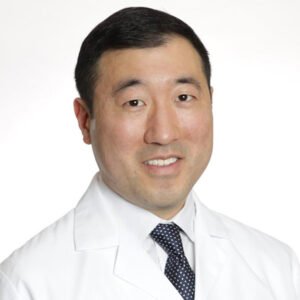 David Chu, MD, FAAPMR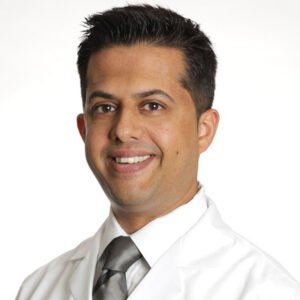 Vivek Mehta, MD, FAAPMR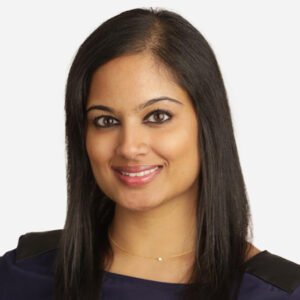 Deepali Gupta, MD, DABA, DABPM
What Causes Thoracic Radiculopathy?
Thoracic radiculopathy results from a pinched nerve in your upper back. Your spine can become compressed from a variety of causes, such as:
Herniated discs. Your discs sit between each vertebra in your spine. When the soft inner filling of a disc leaks, it puts pressure on a spinal nerve in your upper back.
Sciatica. This is pain that emanates from your sciatic nerve and travels down to your thighs, usually on one side or the other.
Degenerative disc disease. When one or more of your discs break down due to aging or injury, the result is pain from thoracic radiculopathy.
Back injury or trauma. A back injury can cause hidden damage that ends up with a pinched nerve.
Osteoarthritis. When the cartilage of your vertebrae wears down, it causes the bones to rub together painfully, which can cause bone spurs.
Bone spurs. Usually a result of osteoarthritis or an injury, bone spurs can cause thoracic radiculopathy.
Arthritis of the spine. Arthritis causes the cartilage of your bones to wear away, which leads to pain and inflammation.
Spondylosis. When one vertebra slips out of place and onto the one below it, the bones can pinch a nerve.
Scoliosis. An abnormal curvature of your spine, which is often a birth defect, can pinch root nerves, causing thoracic radiculopathy.
Spinal stenosis. Most often occurring in your lower back or lumbar spine, this condition narrows your spinal canal.
Spinal tumors. Tumors squeeze into tight spaces in your spine, compressing your spinal nerve roots.
While thoracic radiculopathy can happen to almost anyone, certain risk factors make some more susceptible than others. The conditions or injuries that make radiculopathy more common include:
Advanced age
Excess weight
Poor posture
Bad technique for lifting
Activities with repetitive motions
Hereditary bone diseases
What Are Effective Thoracic Radiculopathy Treatments?
Dr. Hosny and the other doctors at the Spine & Rehab Group treat your upper back pain with the least invasive method possible. If your pain and symptoms are mild, you likely will improve with conservative treatments, such as:
Lifestyle changes. You may need to stop doing the activities that brought on the pain, whether it's work-related or sports-related. Avoiding such activities often has in positive results.
Weight loss. Lowering your weight can reduce the strain on your spine.
Immobilization. Wearing a back brace or neck collar can immobilize the problem area of your spine and allow it to heal.
Physical therapy. Physical therapists teach you how to strengthen and stretch your back, potentially restoring your spine's structure.
Pain management. If you're suffering from a pinched nerve, your doctor may prescribe anti-inflammatory drugs, muscle relaxants or oral corticosteroids.
Thoracic steroid injections. A minimally invasive procedure, a steroid injection places pain medication and anti-inflammatory steroids right where you need it.
If your condition hasn't improved after 12 weeks, you may need surgery, which is the last resort for treatment. Surgical options include:
Discectomy. Your surgeon removes bone spurs or a portion of your herniated disc.
Laminectomy. Your doctor relieves pressure on your spinal canal by removing the lamina, which covers your spine.
patient

TESTIMONIALS
★★★★★
I can't imagine being without Dr. Hosny. I have back pain and Dr. Hosny always makes my life easier. The staff in The Spine and Rehab Group is always so nice and the nurses are the best. I just had a quick follow up from my lower back and all is well.
Angeline Crona
★★★★★
They are very friendly and very helpful. The Dr. explained to me in details what is wrong with my back and what is the best way to proceed. Very professional.
Richard cruz
★★★★★
Latest treatments
★★★★★
Non-Invasive approach
★★★★★
Same-day appointments
★★★★★
Convenient Locations
★★★★★
State-of-the-art facility
What Is Diabetic Thoracic Radiculopathy?
Diabetic thoracic radiculopathy poses unique problems and requires different solutions. It usually manifests itself with severe pain in your lower extremities and resembles sciatica without a disc herniation. The condition can result from an immune-mediated pathogenesis and may respond well to a complex immunotherapy treatment.
The Spine & Rehab Group have experience treating thoracic radiculopathy. If you're suffering from upper back pain, contact the practice today at the nearest location to get out of pain and get treatment for your pinched nerve. They're located in Midtown Manhattan, Greenwich Village and the Financial District in NYC and in Englewood Cliffs, Paramus, Riverdale, East Brunswick and Cranford, NJ.