While Scoliosis can run in families, in many cases the cause of Scoliosis is unknown. Scoliosis can get worse over time and often adults who were diagnosed as children with a mild case, experience more severe symptoms as adults.
COMMON SYMPTOMS OF SCOLIOSIS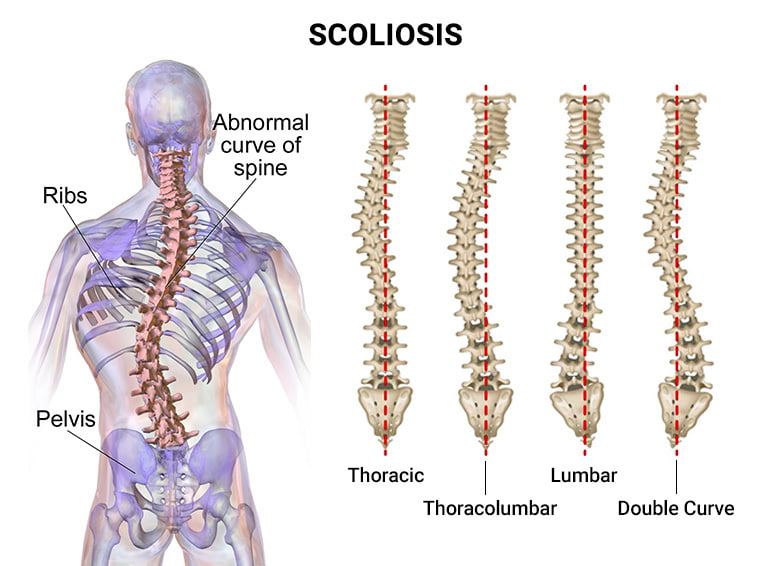 There are several causes for middle and upper back pain. The most common causes of middle and upper back pain seen by the back pain doctors at The Spine & Rehab Group are:
Fatigue
Uneven shoulders or hips
Abnormal spinal curve
Limited movement
Decreased lung capacity in severe cases
Our Board certified

doctors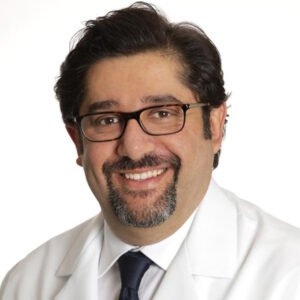 Amr Hosny, MD, MBA, FASA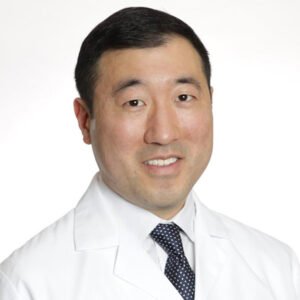 David Chu, MD, FAAPMR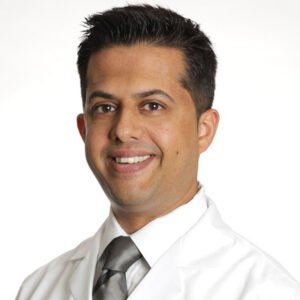 Vivek Mehta, MD, FAAPMR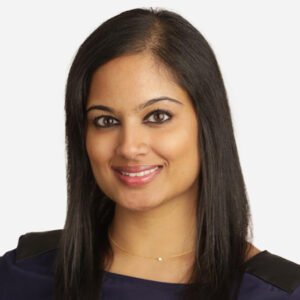 Deepali Gupta, MD, DABA, DABPM
Treatment for Scoliosis
The Spine & Rehab Group is proud to include the top Scoliosis Specialists in New York City and New Jersey including Spine Specialists and Back Pain Doctors. Our team may recommend non-surgical treatments for Scoliosis pain relief including:
Physical Therapy – Personalized treatment plans for patients with Scoliosis are created by your team of Scoliosis Doctors and Physical Therapists. Physical therapy and postural training may help the symptoms and discomfort associated with Scoliosis.
Steroid Injections – Non-surgical, in-office injections such as epidural injections or facet injections may be recommended to reduce pain and inflammation associated with Scoliosis
Acupuncture – Performed by a Certified Acupuncturist, Acupuncture can be helpful in alleviating back pain and Scoliosis.
patient

TESTIMONIALS
★★★★★
Anyone suffering from back pain can understand how hard it can make every day activities. I would highly recommend the spine and rehab group to any family or friends suffering from back pain. The doctors and staff make you feel very comfortable as if they were family members. Without the care I receive from the spine and rehab group I know my life would be completely upside down because I wouldn't be able to conduct normal every day activities or work. Please if you're feeling any pain or discomfort go to the spine and rehab group.
Thomas
★★★★★
These doctors always fit me in when i have back pain, and schedule me for treatment as soon as they can. All staff very nice, the doctors take their time to explain everything to you. So happy I found them!
Krista Kovacs
★★★★★
Latest treatments
★★★★★
Non-Invasive approach
★★★★★
Same-day appointments
★★★★★
Convenient Locations
★★★★★
State-of-the-art facility
The Spine & Rehab Group's Scoliosis Specialists
The team of Spine Specialists in our New York City and New Jersey locations are experts in diagnosing and relieving Scoliosis pain. During your visit, your doctor will go over your medical history and may perform X-rays in the office to confirm your condition. While our goal is to help you avoid surgical intervention, at times it may be necessary.