Hip, ankle and foot pain are extremely common and can occur due to an injury, a fall, or other chronic condition. These areas of the leg are made up of joints, ligaments, bones and tendons that are all susceptible to injury or irritation.
At The Spine & Rehab Group, our doctors specialize in the diagnosis and treatment of hip, ankle & foot conditions with a focus on non-surgical treatment options at our locations in New York and New Jersey. Our goal is to help you return to your normal daily activity and relieve your pain.
Our Board certified

doctors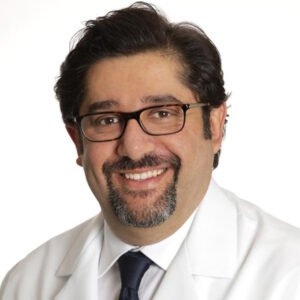 Amr Hosny, MD, MBA, FASA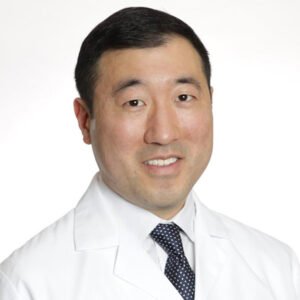 David Chu, MD, FAAPMR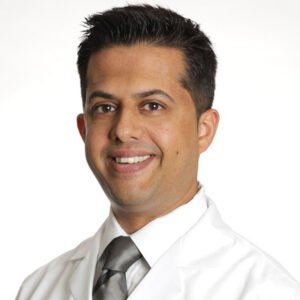 Vivek Mehta, MD, FAAPMR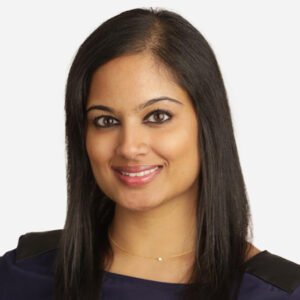 Deepali Gupta, MD, DABA, DABPM
Hip Pain & Common Hip Conditions
The hips, along with your knees, support the weight of your body and are prone to joint pain and deterioration simply due to every day wear and tear. Hip injuries including sprains, strains, fractures and dislocations are very common and often occur due to falls, accidents, sports injuries or weakening of the hips. Common hip conditions treated at The Spine & Rehab Group include:
Hip pain is quite common among people of any age. While degenerative hip diseases are prevalent in the elderly, hip pain in middle-aged adults is often caused by previous injuries and sitting for excessively long periods. Untreated hip pain can put undue stress on other parts of your body, resulting in disability and reducing your quality of life.
Tendonitis of the hip, also known as Iliacus Tendonitis, is inflammation of the hip flexor tendon usually experienced in dancers, athletes and people who live active lifestyles. The hip pain associated with Tendonitis of the hip is usually in the front of the hip.
Hip Bursitis occurs when the bursae in the hip become inflamed. The bursae providing cushioning to the hip joints and can be come stressed or irritated due to repetitive use or an injury. Hip bursitis often causes hip pain and buttocks pain.
Arthritis of the hip leads to inflammation and degeneration of the hip joints, which can cause hip pain and limited movement. Both Osteoarthritis and Rheumatoid Arthritis affect the hip joints. Exercise and stretching, as taught in Physical Therapy, is often helpful in alleviating hip pain due to Arthritis. Read More: About Arthritis Of The Hip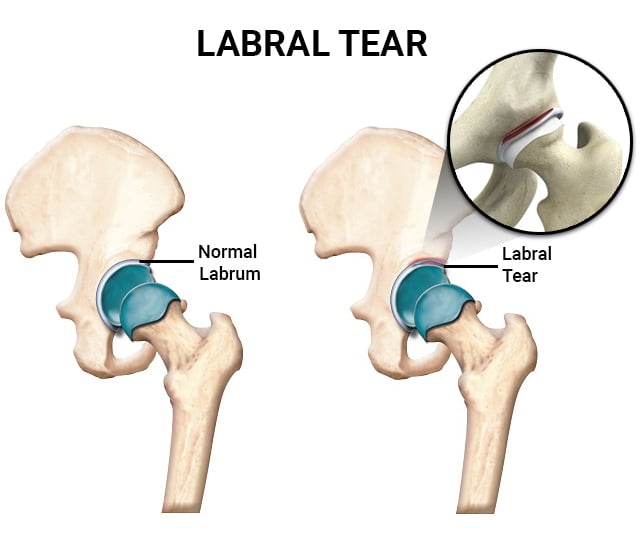 A hip labral tear occurs when a part of the soft tissue covering the hip socket detaches or pulls away. This condition typically leads to stiffness, sharp pain, and difficulty moving the hip and occurs due to structural problems, dislocation, or injury to the hip joint. Read More: About Labral Tear
Ankle & Foot Pain and Common Ankle & Foot Conditions
The ankle and the feet are very delicate parts of the leg. They provide us stability but can cause extreme discomfort, pain and difficulty walking if affected by an injury or a condition. Ankle injuries or foot injuries happen every day and can be less severe sprains and strains or more serious fractures or stress fractures. Common foot and ankle conditions that cause foot pain and ankle pain include:
Plantar Fasciitis is a foot condition that causes foot pain and heel pain but can be relieved with non-surgical treatments. The plantar fascia is the stretch of tissue that joins the heel and the toes. In patients with Plantar Fasciitis, the plantar fascia becomes inflamed and irritated due to frequent use and stretching. Read More: Plantar Fasciitis
Achilles Tendonitis
Achilles Tendonitis as a form of tendonitis, which causes heel pain or ankle pain. The Achilles tendon joins the heel to the calf muscles and endures tension every time you walk, run, jump or play sports. Achilles tendonitis causes inflammation in response to overuse or injury of the Achilles tendon.
Arthritis can affect both the feet and the ankles, causing inflammation and pain of any one, or more, of the 30 joints in the foot. Arthritis that affects the foot or ankle can make it difficult to walk and live an active lifestyle. Non-surgical treatments can be effective in treating ankle pain or foot pains associated with Arthritis and improve motion. Read More: About Arthritis Of The Foot Or Ankle
Treatment for Hip, Ankle & Foot Pain
With locations in Manhattan and New Jersey, the group of Board Certified Doctors and Physical Therapists at The Spine & Rehab Group are well equipped to help you get back on your feet. Our doctors are highly trained to diagnose the cause of your hip, ankle or foot pain and provide a customized treatment plan that will speed up your recovery. Treatments for hip, ankle and foot pain include:
Pain Management
Anti Inflammatory Medication (NSAIDS)
The Spine & Rehab Group's Hip, Ankle & Foot Pain Specialists
The team of Board Certified Doctors at the Spine & Rehab in our Manhattan and New Jersey locations are highly skilled in the diagnosis of hip, ankle & foot conditions or injuries. Non-surgical treatments are the preferred treatment to help patients avoid unnecessary surgery. During your first visit to the office, your doctor will go over your medical history and may perform an X-ray in the office to confirm the cause of your pain. An MRI or CT scan may also be recommended. For more information, call our office at 973-400-1716 or submit a question here. To view all of our locations in New Jersey and Manhattan, click here.
patient

TESTIMONIALS
★★★★★
I have been a patient of The Spine & Rehab Group several times over the last few years. One time for back, another for shoulder, another for hip. The PT team is thorough and extremely knowledgeable and take every opportunity to ask as many clarifying questions necessary to really understand the patient's issues and find the right treatment options. I have responded well to the treatments given and recommend PT and this facility
Matt Jayes
★★★★★
I was treated by Dr. David Chu for pain in my right shoulder and left hip. He was incredibly professional and had a wonderful bedside manner. Dr. Chu took as much time as needed to answer all of my questions and to diagnose my issue.
The staff at NY Paincare are extremely courteous and efficient. I was grateful not to have to wait more than 10 minutes to see the doctor. It was a pleasure visiting this practice and I would highly recommend NY Paincare to any of my friends and family.
Arlene Washburn (AVConnexions)
★★★★★
Latest treatments
★★★★★
Non-Invasive approach
★★★★★
Same-day appointments
★★★★★
Convenient Locations
★★★★★
State-of-the-art facility