Sports injuries are unfortunately common in active adults and teens. With so many contact sports and activities that require abrupt movements, it's a wonder more people don't hurt their ankles, shoulders, backs and knees. If it happens to you, there's great care nearby. You won't find any better spine and joint experts in New York City or northern New Jersey than the spine specialists at the Spine & Rehab Group. You receive personalized diagnosis and treatment, with an integrative approach that reserves surgery only after you've tried non-invasive sports treatments. Call the best sports medicine recovery team near you for an appointment. Same-day and next-day appointments are often available.
Our Board certified

doctors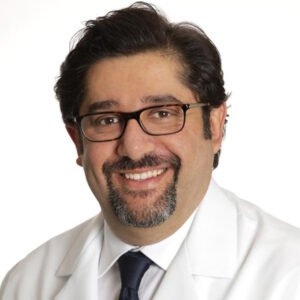 Amr Hosny, MD, MBA, FASA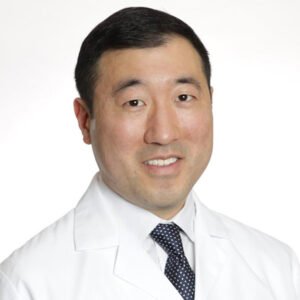 David Chu, MD, FAAPMR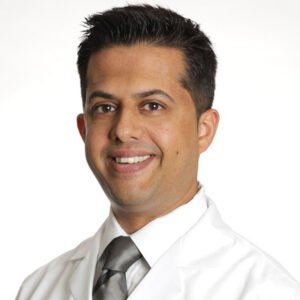 Vivek Mehta, MD, FAAPMR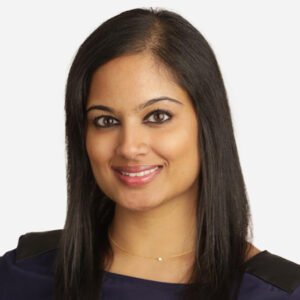 Deepali Gupta, MD, DABA, DABPM
Conditions We Treat
Athletes and people who engage in active lifestyles are susceptible to injury under even the best conditions. These injuries can range anywhere from broken bones to torn ligaments. A specialized field called sports medicine serves the active person. Treatment focuses on getting you back to your previous level of performance. Common injuries that occur while playing sports include:
Knee Injuries
Knee injuries cause knee pain, limit mobility and cause swelling but can be treated with non-surgical treatments such as physical therapy. The most common knee injuries include knee sprains, meniscus tears, ligament tears (ACL and MCL), knee fractures, knee bursitis, knee tendonitis and runner's knee.
Read More: Knee Pain & Knee Conditions
Shoulder Injuries
Shoulder injuries are common among athletes and activities that require repetitive use of the shoulders. Shoulder pain, shoulder stiffness and difficulty raising your arm are symptoms of a shoulder injury. The most common shoulder injuries include rotator cuff tears, dislocated shoulder, shoulder impingement and general shoulder pain.
Read More: Rotator Cuff Injury
Back Injuries
Back Injuries are extremely common and can affect the discs, vertebrae, muscles and tissue around the spine. There are many different types of back injuries that cause back pain. Common back injuries include back muscle sprains or strains, herniated discs, lower back pain and mid to upper back pain.
Read More: Back Pain & Back Injury
Tennis Elbow
Tennis elbow, or lateral epicondylitis, is an injury of the elbow that causes outer elbow pain and forearm pain, commonly seen in tennis players and people who overuse their forearms. Tennis elbow affects the muscles and the tendons that attach the forearm to your elbow but can be treated with non-surgical treatments.
Read More: Tennis Elbow
Golf Elbow
Similar to tennis elbow, golf elbow is an injury of the elbow that causes pain in the inside of your elbow as opposed to the outside. While golfers are prone to this condition, golf elbow can affect anyone if enough strain is put on the forearm. Physical therapy and interventional pain management are often effective treatments.
Read More: Golf Elbow
Plantar Fasciitis
Plantar fasciitis is a common cause of foot pain and heel pain. Injury to the plantar fascia can be caused by overuse, a sports injury, over-exercising or standing for long periods of time. The plantar fascia is the main ligament in your foot, extending from the heel bone to the ball of your foot. Injuries to the plantar fascia are most commonly plantar fascia tears, plantar fascia ruptures or ligament sprains.
Read More: Plantar Fasciitis
At the Spine & Rehab Group in NYC and northern New Jersey, Dr. Amr Hosny and his dedicated team of sports medicine experts treat sports injuries with an integrative approach. They provide specific sports injury treatment, based on your injury. The team also educates you on ways to prevent damage to your body. Your pain specialist encourages wellness both before and after an injury.
Additional Sport Injuries
What Other Factors Arise Following a Sports Injury?
An injury may affect your mood as well as your body. When your lifestyle changes due to a sports injury, it has pronounced effects on your psyche. Injuries that impact your abilities are devastating. And if your livelihood and sense of self rely on your role as an athlete, the impact is more significant. You can expect emotional responses to your injury, but they pass with guidance from your physician. The symptoms that may appear, in addition to the physical pain and limitations, include:
Reduced motivational levels, leaning towards lethargy
Sleep disorders
Changes in your appetite
Persistent and excessive irritability, anger or rage
Depression or anxiety disorders
Substance abuse issues
Trying to tolerate high levels of pain without seeking sports injury treatment
Our specialist ensures that you receive a holistic approach to your recovery in addition to the most effective sports injury treatment. Follow-up continues with physical therapy and regular checkups immediately after the injury, during your recuperation and once your return to regular activities and play.
What Is an Overload Injury?
While undertaking a thorough evaluation of your condition, your sports injury doctor may determine that you're suffering from an overload injury. This injury happens to athletes when there is a repeated trauma over an extended period or when you don't allow enough time to heal and then get reinjured. These types of injuries create physiological stress on that part of your body and make it harder to respond to sports injury treatment.
A an athlete, you're more susceptible to overload injuries, and your doctor is aware of this. The tendency is due to several factors, including:
Rigid training schedules
Inadequate warmups
The level of competition
Surfaces played on
Inadequate equipment or proper shoes
Unfavorable environmental conditions
Poor nutrition
Steroid use
Muscle weakness
Differences in leg lengths
Less muscle flexibility
Body structure
Malalignment problems
When Should I See a Sports Medicine Specialist in NJ?
Seek immediate care from a doctor if you have any of the following symptoms:
Popping or cracking sounds when engaging in physical activity
Sudden swelling that is affecting joint mobility
Loss of sensation in the affected area
Bruising that continues to grow in size
Loss of function of a joint, limb, or muscle
Feeling shaky or wobbly when carrying out simple tasks
Pain that doesn't improve with rest, ice, compression, and elevation
What Are the Best Sports Injury Treatments?
Your sports medicine specialist first focuses on the least invasive sports injury treatment. These may include:
Adequate rest to allow the injury to heal
Strength training and physical therapy
Medical massage
Chiropractic sessions
Anti-inflammatory medications
Electrotherapeutic techniques
RICE, which stands for rest, ice, compression, and elevation
Acupuncture
When the first attempts at treatment don't provide sufficient relief, your sports medicine doctors have alternatives that are a bit more invasive. These treatments include:
Surgery, as a last resort
patient

TESTIMONIALS
★★★★★
I've been a patient here at Spine & Rehab Group for 3 years now and have nothing but good things to say. An absolutely wonderful staff including my PA, Melanie Fillian who is extremely knowledgeable and caring and has great bedside manners. I have a total of 5 disc herniations, spinal stenosis and degenerative disc disease from years in construction and their aggressive regimen of procedures and the right meds have helped me tremendously. I refer friends there as well with great results! Easy to reach and make appointments, great understanding and caring staff and convenient location. I highly recommend this practice for anyone who suffers from chronic pain and or sports injuries.
Pete M
★★★★★
I've been seeing Dr. Chu for a number of years for help with managing joint pain and recurrent sports injuries. He has always been attentive, cautious, and thorough during all of my visits. He was careful in his assessment, asking X-rays, an MRI, and occasionally even a blood test before starting any therapies or injections. Surgery has been considered, but Dr. Chu has never pushed surgery—only suggested it as an option. Instead, we've focused on non-surgical pain management techniques that better fit my needs for work and sports.
Leandra Becker
★★★★★
Latest treatments
★★★★★
Non-Invasive approach
★★★★★
Same-day appointments
★★★★★
Convenient Locations
★★★★★
State-of-the-art facility
Does Spine & Rehab Group Offer Training Tips?
You receive educational tips to prevent injuries on and off the training field. Preventative education is becoming an intricate part of the sports medicine field. The experienced team at Spine & Rehab Group works with you to provide individualized care. This team of expert sports medicine doctors offers anticipatory guidance. They emphasize the lifestyle changes needed to enhance your healing. These changes often help you avoid further injury.
Our team of sports medicine specialists provides the best sports injury treatment. Contact the Spine & Rehab Group to schedule an appointment that works with your busy schedule. The practice has three locations in New York City and five more in Morris, Bergen, and Union Counties in New Jersey.