About Upper Back Pain
When you've got upper back pain, it's not only tough to concentrate on your daily tasks, but you may also worry about serious other implications. A heart attack and other life-threatening conditions sometimes show up as pain in your upper back. To get answers and upper back pain relief, visit an experienced spine doctor like Dr. Amr Hosny at the Spine & Rehab Group in NYC and northern NJ. He's an expert physician who asks the right questions and uses the latest technology to reach an accurate diagnosis. Call today for an appointment.
How Common Is Upper Back Pain?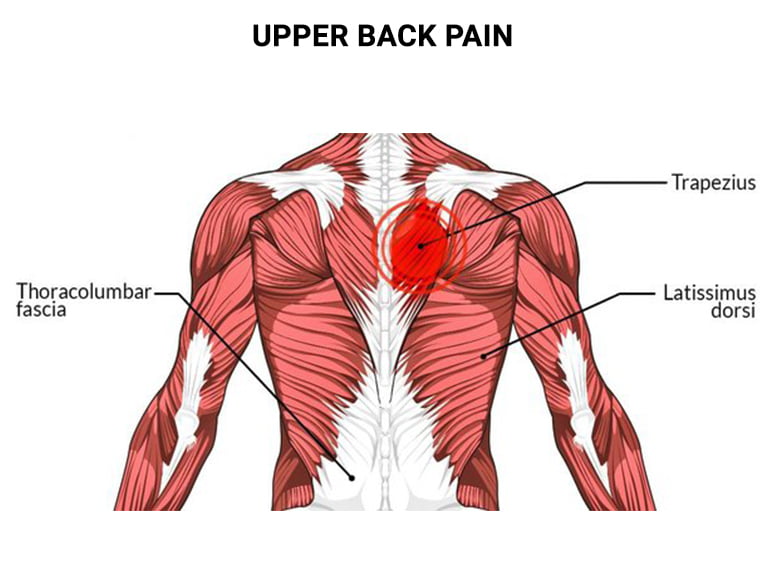 Upper back pain isn't as common as lower back pain. The thoracic area of the spine, which starts below your neck and reaches the bottom of your rib cage, doesn't move as much as your lower back. You twist and swivel from your hips and lower back, while your upper back remains pointing the same direction. It's your lower spine that more often develops an injury like a disc herniation or a bulging disc.
Similarly, your neck has more movable parts than your mid-back. So you may suffer more neck pain than middle back pain. Your neck can suffer conditions such as cervical facet syndrome or a slipped disc.
Pain in your upper back is uncomfortable. To manage this pain, consult with an upper back doctor who knows which conditions to look for. Sometimes, back pain is due to an underlying medical condition that's more serious than a simple muscle pull. Dr. Amr Hosny and his team at the Spine & Rehab Group in NYC and northern NJ are upper back pain specialists with years of experience diagnosing and treating your pain.
What Can Cause Upper Back Pain?
The most common reason for upper back pain stems from years of poor posture. Standing and sitting with a slump or slouch for an extended period of time puts a strain on your thoracic spine. You can also get an upper back sprain due to a sudden or awkward movement. Such a sprain can create microtears in the ligaments, tendons or muscles in that area of your back.
There are still other reasons for middle back pain and upper back pain. You may need to seek upper back pain treatment due to:
Overuse of the upper back muscles
Lifting heavy objects incorrectly
Carrying around a heavy back pack
Repetitive movements involving your upper back muscles and shoulders that can also cause shoulder injuries
A car accident or a recent fall
Fever or chills along with the pain
Uncontrollable and unexplained weight loss
A bacterial infection
Cancer, especially bone cancer or lung cancer
A weak immune system
Age, as upper back pain is more common in those under 20 or over 50 years old
Upper back pain that doesn't go away
Our Board certified

doctors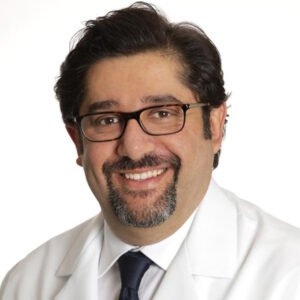 Amr Hosny, MD, MBA, FASA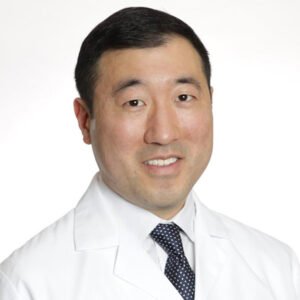 David Chu, MD, FAAPMR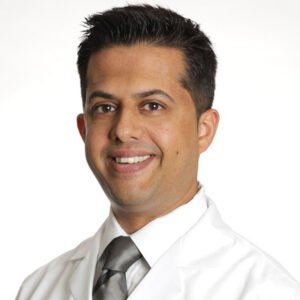 Vivek Mehta, MD, FAAPMR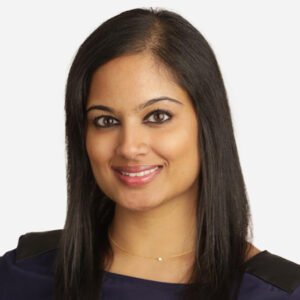 Deepali Gupta, MD, DABA, DABPM
When Should I Consult with an Upper Back Pain Doctor?
Your thoracic spine keeps you stable and erect while protecting important organs like your heart, lungs, digestive tract and liver. While you may only feel pain on the upper left side or the upper right side of your body, it may be due to a problem with your vital organs. During a heart attack, for example, you may feel shortness of breath and chest pain along with upper right back pain. You may get upper left back pain because of a pinched nerve or a herniated disc on that side of your back.
To rule out problems with your organs and get relief from your back pain, visit a spine specialist like Dr. Hosny. After a careful exam, a medical history and some imaging tests, your thoracic spine specialist can reach an accurate diagnosis of the reason behind your back pain, eliminating from consideration conditions such as:
Radiculopathy. When a nerve root is compressed or compromised, it causes a sharp back pain and possibly pins and needles sensations in your arms or fingers.
Degenerative disc disease. When an intervertebral disc, which cushions the bones of your spine, loses its elasticity due to wear and tear over time, it can cause back and radiating pain.
Disc herniation. When one of your discs in your back slips out of place, the adjacent vertebrae may grind against each other when you move.
Osteoporosis. This disease weakens the bone density in your spine and elsewhere, which can lead to fractures.
Arthritis. This disease causes stiffness, swelling and intense pain as you move because it wears away the protective cartilage within your joints.
patient

TESTIMONIALS
★★★★★
I'm so grateful to have been referred to the team over at The Spine & Rehab Group. Dr. Hosny, Josephine Musto, & the rest of the staff have been so good to me. I've had injections and painful procedures but they all have proved to be worth it so far. My back pain has decreased significantly. If it wasn't for their friendly and caring attitudes, I don't know if I wouldn't been able to endure it as well as I have. They really go out of their way to make me feel comfortable and more at ease about it all. Getting calls from them the day after a procedure to make sure I am doing alright shows just how much they care about their patients. I can honestly say that they've made a difference in my life because of the effective treatment they've provided.
Alyssa Marie Rodriguez
★★★★★
Dr. Hosny is absolutely phenomenal. I have suffered with neck and back pain for years. I traveled from River Edge, NJ to Paramus, NJ. Since finding Dr. Hosny and The Spine and Rehab Group, I can finally say that I am living pain-free. It is such a joy to wake up in the morning pain free and look forward to my everyday chores and activities.
Stanley Bergstrom
★★★★★
Latest treatments
★★★★★
Non-Invasive approach
★★★★★
Same-day appointments
★★★★★
Convenient Locations
★★★★★
State-of-the-art facility
What's the Treatment for Upper Back Pain?
The type of upper back pain relief that's right for you depends on your diagnosis and the severity of your condition. Mild symptoms may require only pain medications and heat or ice pack applications. You can also try massaging the area and doing some light stretching exercises. If the pain persists, your spine specialist may suggest minimally invasive treatments, such as:
For your convenience, you can book an appointment in any of the eight locations of the Spine & Rehab Group. Choose from the Financial District, Greenwich Village or Midtown Manhattan in New York City or Paramus, Riverdale, Englewood Cliffs, Cranford or East Brunswick, New Jersey. Contact the best spine care practice today.