About Lower Back Pain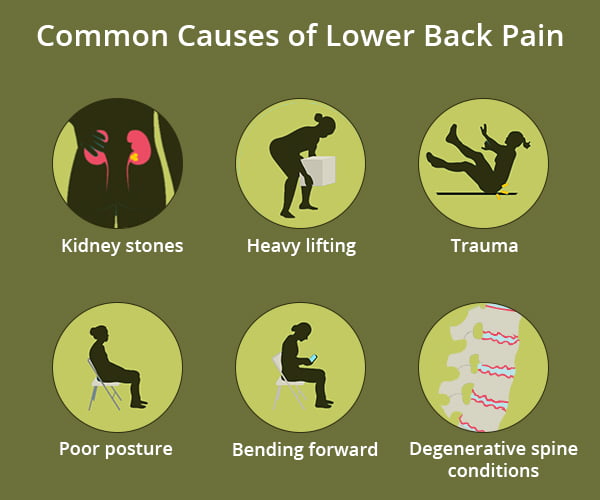 Lower back pain, also called lumbar pain, is one of the most common medical conditions worldwide. At The Spine & Rehab Group, our team of Back Pain Doctors in New Jersey focuses on lower back pain diagnosis and non-surgical lower back pain treatment to help you get relief.
The lower back, or lumbar region, is a sensitive area made up of tendons, muscles, nerves, joints and discs. Any one of these lumbar regions, or multiple, can be affected by a back injury or back condition and cause lower back pain.
While lower back pain is a universal complaint, it affects everyone differently and is more serious depending on the duration of the back pain and other symptoms associated with it. Common symptoms associated with lower back pain include; back aches, muscle spasms, limited movement, decreased flexibility and leg pain (Sciatica).
Our Board certified

doctors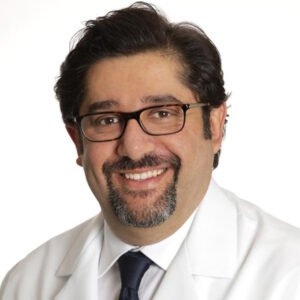 Amr Hosny, MD, MBA, FASA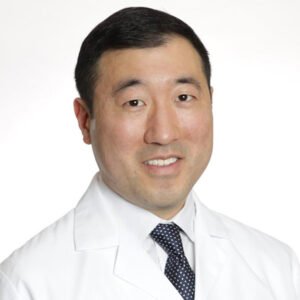 David Chu, MD, FAAPMR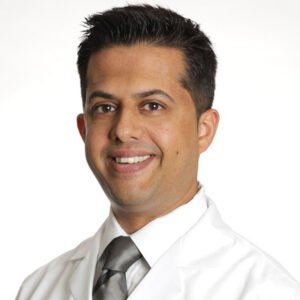 Vivek Mehta, MD, FAAPMR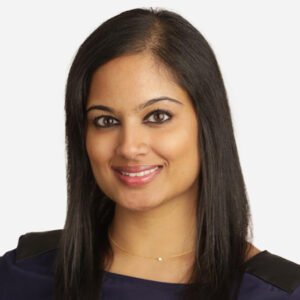 Deepali Gupta, MD, DABA, DABPM
Causes of Lower Back Pain
There are multiple causes for lower back pain. The most common causes of lower back pain seen by the back pain doctors at The Spine & Rehab Group are:
Overactivity
Back Muscle Strain or Pull
Spondylolisthesis
Facet Joint Syndrome
Osteoarthritis
Lower Back Pain Treatment in NJ
The Spine & Rehab Group offers various lower back pain treatments in New Jersey with a focus on non-surgical treatment options. Common lower back pain treatments include:
Physical Therapy – Customized physical therapy treatments for lower back pain created by your team of Low Back Pain Doctors, Interventional Spine Specialists and Physical Therapists. Physical therapy can be effective in treating a flare up of a back condition, provide rehabilitation from a back injury, or prevent an injury.
Medical Massage Therapy – Performed by a Licensed Massage Therapist in conjunction with Physical Therapy.
Acupuncture – Performed by a Certified Acupuncturist for lower back pain relief.
Interventional Pain Management – Non-surgical procedures including Epidural Steroid Injections are effective in relieving many forms of back pain.
Manual Therapies – Including Trigger Point Therapy, Myofascial Release and the use of cold and hot therapy.
The Spine & Rehab Group's NJ Lower Back Pain Specialists
The Spine & Rehab Group's team of Back Pain Specialists includes Interventional Spine Specialists, Back & Neck Pain Doctors and skilled Physical therapists. Our primary goal is to alleviate your lower back pain non-surgically, while at times surgical intervention may not be avoidable.
Our New Jersey back pain doctors are experts in diagnosing and relieving lower back pain. During your consultation, your doctor will go over your medical history and may perform an X-ray in the office to confirm the cause of your pain. An MRI or CT scan may also be recommended and a personalized lower back pain treatment plan will be created for you.
Read more: Lower Back Pain When Sitting: Causes, Diagnosis, and Treatment
patient

TESTIMONIALS
★★★★★
After almost 6 months of low back pain I went in to see a specialist at The Spine & Rehab Group. I went through a couple noninvasive procedures and since then my back pain has been so much better. Everyone at The Spine & Rehab Group has been really friendly and attentive. I truly feel like I'm in good hands there.
Lisa Del Monte
★★★★★
Dr. Hosny is very knowledgeable in his profession. He relieved my back and neck pain by performing a spine fusion. In addition, the front desk staff are very nice and pleasant. The condition of the facilities and the waiting rooms in The Spine and Rehab Group were professionally nice.
Shana Medhurst
★★★★★
Latest treatments
★★★★★
Non-Invasive approach
★★★★★
Same-day appointments
★★★★★
Convenient Locations
★★★★★
State-of-the-art facility