About Thoracic Sprain/Back Sprain
There are so many ways in which you can sprain your back, from improperly lifting weights in the gym to getting in a fender bender and doing repetitive motions. When you do develop a sprain, the pain keeps you from enjoying your everyday activities. Not getting sufficient thoracic spine sprain treatment can lead to more serious consequences. So, at the first sign of a back sprain, get in touch with the spine specialist at the Spine & Rehab Group in New York City and northern New Jersey. You'll receive a correct diagnosis so that you can begin the proper thoracic sprain treatment to reclaim your healthy lifestyle. Call today for an appointment.
How Do Thoracic Sprains and Back Sprains Happen?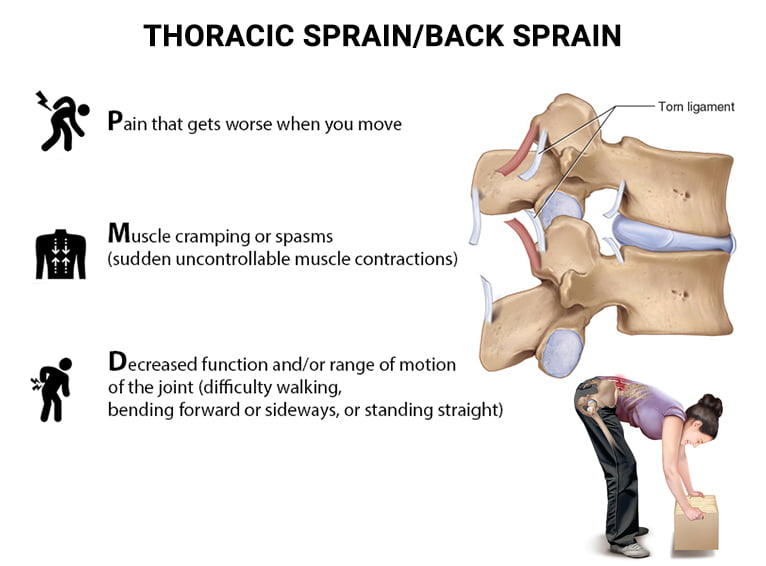 Thoracic sprains and back sprains are among the most common causes of lower back pain. The thoracic region of your spine describes the middle of the spine, referred to as the mid-back. It connects to your rib cage, which protects your heart and lungs.
Your back is made up of ligaments and muscles that control movement, maintain your posture and support the lower back and pelvis. Extreme pressure due to overstretching or overloading can lead to a sprain, which is when a ligament fails or tears. A sprained ligament in your back affects your quality of life due to the pain, soreness and other uncomfortable symptoms.
If you're experiencing nagging back pain and tenderness, get a diagnosis from a spine doctor for early treatment. At the Spine & Rehab Group in New York City and northern New Jersey, Dr. Amr Hosny leads a team of spine specialists who leverage cutting-edge technology to deliver thoracic spine sprain treatment.
Our Board certified

doctors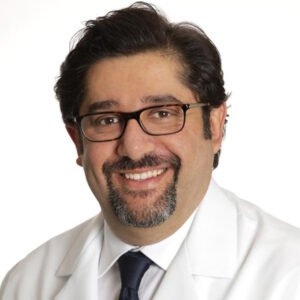 Amr Hosny, MD, MBA, FASA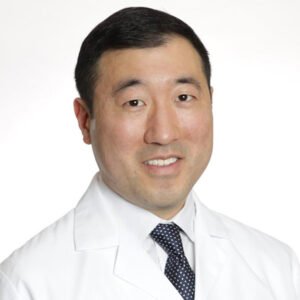 David Chu, MD, FAAPMR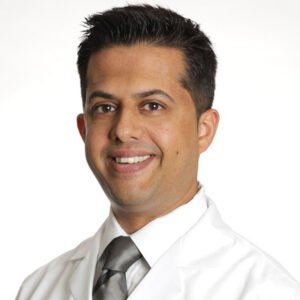 Vivek Mehta, MD, FAAPMR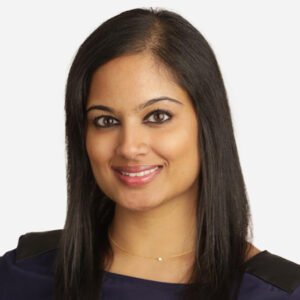 Deepali Gupta, MD, DABA, DABPM
What Can Cause a Thoracic Sprain or Back Sprain?
A sprain occurs when a ligament in your back stretches or tears. Ligaments are fibrous bands of tissue connecting bones at a joint. The tissues prevent excessive movement of the joint and keeps the bones of your spine from grinding together. When overstretched, a ligament gives in, leading to the pain, instability and other back problems. Typical causes of back sprain include:
Lifting or carrying too much weight, especially if you lift something improperly
A sharp, sudden increase in physical activity
Back trauma due to motor vehicle injury or a fall
Intervertebral disc injuries, such as a herniation
Your spine specialist at the Spine & Rehab Group understands back injuries can cause further damage to your back. Your doctor advises against continuing on through the pain, because you can end up with reduced flexibility that affects your ability to live normally. An early diagnosis catches the damage before it gets too bad, which minimizes the risk of further injury and allows your doctor to begin the thoracic sprain treatment you need.
Am I at Risk of a Thoracic or Back Sprain?
Everyone can sprain a back ligament by overdoing exercise or getting into an accident. Some additional factors increase the risk of spraining your back. Conditions and activities that may put you at risk of developing a thoracic sprain include:
Excessive curving of the lower back in sport routines
Being overweight
A weak back or abdominal muscles
Tight hamstrings
Improper lifting technique
Overstressing the back muscle during sports or weightlifting
Do I Have a Thoracic Sprain or Back Sprain?
Back pain is the most obvious sign of mid-back sprain. An early diagnosis for a thoracic sprain or back sprain makes all the difference in treatment. Consult a spine specialist at the first sign of pain to start treatment if you've experienced symptoms such as:
Visible swelling or bruising in the mid-back
Pain with normal movements or when you use your back in daily activities
Localized back pain and tenderness in the affected area
Muscle cramping or spasms
A pop or tearing sensation in the mid-back during the injury
In case of injury, warmth or redness of the skin in the injured area
A reduced range of motion
Difficulty when walking, trying to stand straight and bending forward or sideways
Some of these symptoms resemble those of other spinal disorders. For this reason, you need a correct diagnosis. Dr. Hosny and his team are the best at discovering the source of your back pain. Visit one of the three locations in New York City or one of the five in Bergen County, Morris County and Union County, New Jersey.
patient

TESTIMONIALS
★★★★★
Dr. Hosny' s back pain treatments really worked for me! His medication and injections gave me almost instant relief. I found Dr. Hosny to be a knowledgeable doctor and friendly as well. I traveled from Glen Rock, NJ to Paramus, NJ. Really impressed with my results by The Spine and Rehab Group.
Chelsie Cormier
★★★★★
Dr. Hosny is professional and extremely supportive. I traveled from Ridgewood, NJ to Paramus, NJ. I came to The Spine and Rehab Group suffering from back pain caused by an accident. Dr Hosny is very patient with my constant back pain.
Garland Paucek
★★★★★
Latest treatments
★★★★★
Non-Invasive approach
★★★★★
Same-day appointments
★★★★★
Convenient Locations
★★★★★
State-of-the-art facility
What's the Treatment for a Thoracic Back Sprain?
If you notice any symptoms related to a thoracic sprain or back sprain, consult your doctor for a diagnosis. Your doctor recommends a multi-faceted approach to treatment. The first step likely involves conservative back sprain treatment. You'll only be advised that you need surgery if it becomes necessary, as it's always the last resort. Thoracic sprain treatment options include:
Rest and immobilization
Ice treatment for pain management
Non-steroidal anti-inflammatory drugs (NSAIDS) to reduce inflammation
Physical therapy to strengthen and stretch adjacent muscles
Pain medication to reduce the discomfort
Prescription non-steroidal medications
Minimally invasive surgery to correct ligament damage
Living with back pain affects your ability to enjoy your life. The doctors at the Spine & Rehab Group offer relief from pain and restore your back to its healthy state so you can enjoy a pain-free life. Contact the team today.