About Shoulder Injuries
You can injure your shoulder in any number of ways because the shoulder joint is the loosest and most flexible joint in your body. Besides the pain that accompanies the injury, you experience a significant loss of movement. But shoulder injuries respond well to medical treatment. Visit a joint specialist such as Dr. Amr Hosny and the team of doctors at the Spine & Rehab Group in Manhattan and across northern New Jersey. Get help now, before you do more damage to your shoulder. Call today.
What Are Common Shoulder Injuries?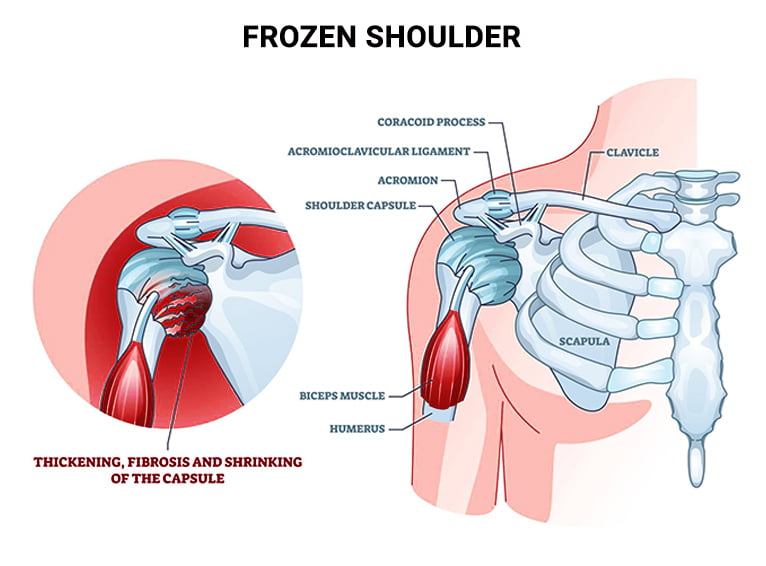 While back pain remains the most common medical complaint among American adults, medical doctors see their share of shoulder injuries. About seven-and-a-half million Americans visited a doctor in one year for common shoulder injuries, such as:
Shoulder sprains and strains
Rotator cuff tears
A vast majority of these cases, more than 4 million of them, involved a rotator cuff problem. Your rotator cuff is the collection of tendons and muscles in your shoulder joint that keep your arm bone securely connected to your shoulder socket. The shoulder joint is the most open joint in your body, allowing a wide range of motion in all directions, but it's also susceptible to injuries.
When you feel shoulder pain, don't ignore it, as shoulder injuries heal faster with the right care. Seek out a joint specialist like Dr. Amr Hosny and the team of doctors at the Spine & Rehab Group. With eight locations from Midtown Manhattan to East Brunswick, New Jersey, there's an office near you.
Our Board certified

doctors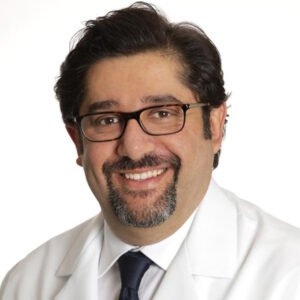 Amr Hosny, MD, MBA, FASA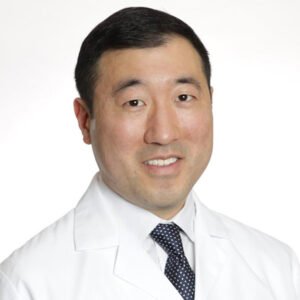 David Chu, MD, FAAPMR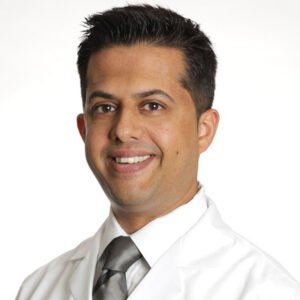 Vivek Mehta, MD, FAAPMR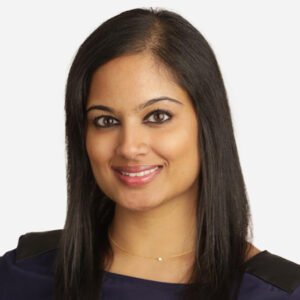 Deepali Gupta, MD, DABA, DABPM
How Did I Hurt My Shoulder?
Many shoulder injuries result from sports, such as baseball, tennis or weight training. These injuries also occur while working or from ordinary physical activity, such as:
Gardening
Washing windows
Painting
Playing with your children
While your shoulder bones can suffer damage, your muscles, ligaments and tendons are most likely to get damaged. Some shoulder injuries happen instantly from an impact or from a dramatic strain, but more often, shoulder injuries develop slowly from the repetitive motions of athletics or work. Certain occupations require repetitive overhead movements, awkward postures or vibrations from machinery that can injure your shoulder.
What Causes Most Shoulder Injuries?
Since shoulder injuries start slowly, they can become a chronic condition before you realize it. Many people attempt to train or work through their shoulder injuries rather than treat them. As a result, they learn to live with the pain and often compound the injury through inattention or lack of treatment.
The best course of action is to get a definitive diagnosis from a joint specialist as early as possible after you start feeling your shoulder pain. Your doctor can't start shoulder injury treatment until the diagnosis is determined. Shoulder injuries tend to fall into three basic groups:
Instability. This refers to the condition where your shoulder joint has been dislocated from its normal position. Associated with pain from raising your arm, shoulder instability sufferers often feel as if their arm is slipping out of place.
Impingement. When you suffer from excessive friction of the muscles on the top of your shoulder blade, the condition is called impingement. Usually caused by repetitive activities of overhead arm motion, impingement can lead to severe inflammation. Seek medical attention as soon as you notice these symptoms, since more severe problems can follow.
Rotator cuff injuries. One of your most important shoulder components, your rotator cuff muscles and tendons allow you to reach upward. Rotator cuff injuries inhibit you from the full range of motion necessary for sports and ordinary daily activities.
Are There Ways to Treat Shoulder Injuries at Home?
If your pain is mild, you can attempt some shoulder tendon injury treatment at home. Try the following techniques to alleviate mild shoulder discomfort:
Apply ice wrapped in a cloth to your sore shoulder area in 15-minute sessions, three to four times per day for two to three days. The cold reduces inflammation.
Rest your shoulder as much as possible for a few days. The pain is giving you a signal that your shoulder has suffered an injury.
Return to your normal activities slowly. Physical therapists provide excellent resources for this transition. Seek their assistance.
Take over-the-counter painkillers, such as acetaminophen or ibuprofen, to temporarily reduce your pain enough to engage in normal activities.
If home remedies don't work or your shoulder injury is severe, visit a medical expert. At the Spine & Rehab Group, a joint specialist asks you questions about your injury and reviews your medical history before a physical exam. If necessary, you have to undergo diagnostic imaging tests. Dr. Hosny and the other doctors need an accurate diagnosis to start your treatment for shoulder instability, a rotator cuff injury or an impingement in your shoulder.
patient

TESTIMONIALS
★★★★★
I've seen Dr. Mehta for both shoulder and knee injuries, and he always asks a lot of questions, really listens to me, and takes his time evaluating the issue. I always feel at ease and that I am good hands with whatever recommendation he has for diagnosis and treatment.
Pamela Guida
★★★★★
I have been a patient of The Spine & Rehab Group several times over the last few years. One time for back, another for shoulder, another for hip. The PT team is thorough and extremely knowledgeable and take every opportunity to ask as many clarifying questions necessary to really understand the patient's issues and find the right treatment options. I have responded well to the treatments given and recommend PT and this facility often.
Matt Jayes
★★★★★
Latest treatments
★★★★★
Non-Invasive approach
★★★★★
Same-day appointments
★★★★★
Convenient Locations
★★★★★
State-of-the-art facility
What Shoulder Injury Treatment Can My Doctor Provide?
Once your doctor has reached a firm diagnosis, there are a number of effective shoulder injuries treatments to recommend, depending on your type of shoulder injury. You can get shoulder tendon injury treatment, shoulder instability treatment and other shoulder injury treatments. Some of these minimally invasive procedures include:
Physical therapy
Surgery, as a last resort
Shoulder injuries are a common problem, but they respond well to professional treatment. If your shoulder is bothering you, contact Spine & Rehab Group experts to schedule an initial consultation. The sooner you get started, the sooner you can return to your active lifestyle without pain or limitations.