About Cervical Facet Syndrome
Because your neck is such an integral part of everything you do, it's subject to a wide range of disorders. To find out exactly what's wrong with your upper back and neck, visit medical experts who exclusively diagnose and treat the issues with your spine, including cervical facet syndrome. Get the correct diagnosis and fast, effective cervical facet joint syndrome treatment at the Sports & Rehab Group. They have offices in New York City's Financial District, Greenwich Village and Midtown Manhattan. In New Jersey, find a spine specialist in Bergen County, Morris County or Union County. Call now for an appointment to get out of pain.
What Is Cervical Facet Syndrome?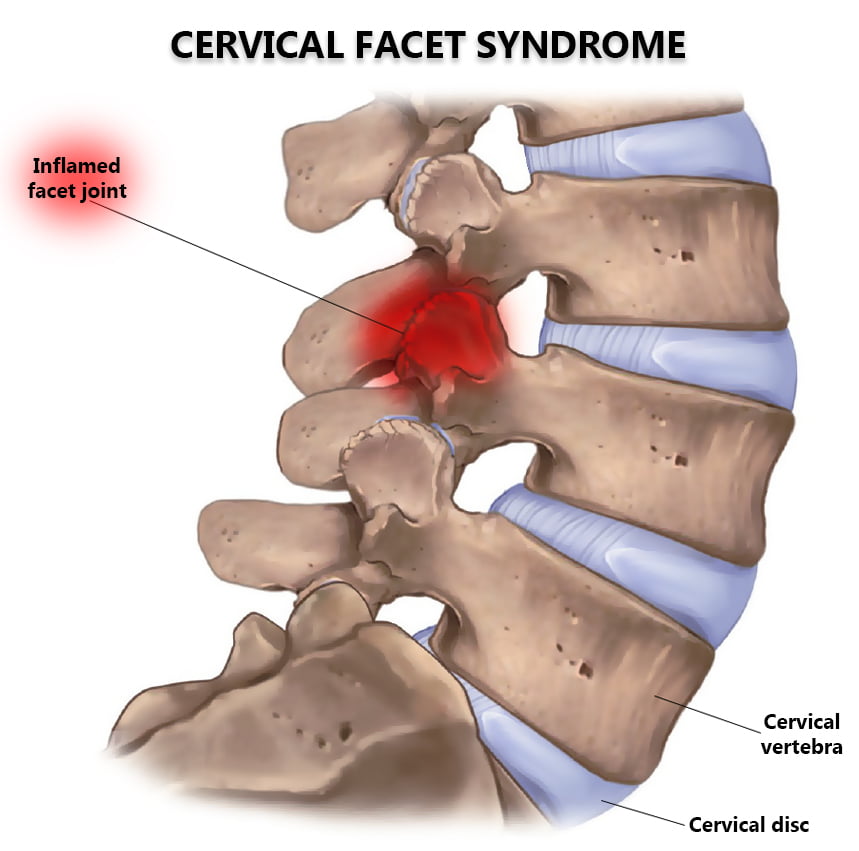 The primary symptoms of cervical facet syndrome are a pain in the neck and a limited range of motion in your neck. Facets are joints that permit you to stretch or flex your neck. In conjunction, facet joints also protect the bones or vertebrae in your spine. Facet joints keep your vertebrae from slipping out of place.
A severe neck injury or whiplash caused by a rear-end collision an exasperate or trigger cervical facet syndrome. Any other type of accident other than whiplash is rarely the source of this syndrome. Other possible causes or contributing factors of this syndrome include:
Advanced aging
Congenital anomalies that happen before or at birth
Obesity
Stress fractures or other neck injuries
Excessive manual labor before the age of 20
Degenerative osteoporosis
Malnutrition
A variety of infections
Gout
Dr. Amr Hosny and the Spine & Rehab Group medical team in New York City and northern New Jersey can identify cervical facet syndrome and its root causes from other reasons for neck pain. Then this expert team provides fast, effective treatment.
Our Board certified

doctors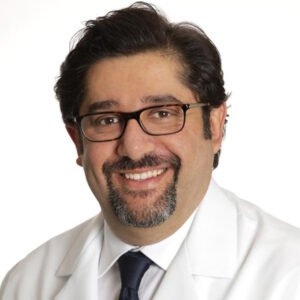 Amr Hosny, MD, MBA, FASA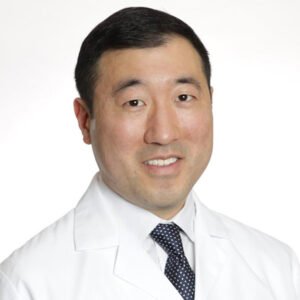 David Chu, MD, FAAPMR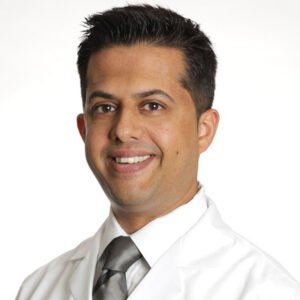 Vivek Mehta, MD, FAAPMR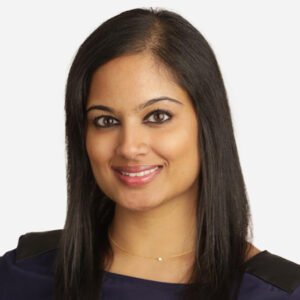 Deepali Gupta, MD, DABA, DABPM
What Are the Symptoms of Cervical Facet Syndrome?
Many of the symptoms of cervical facet syndrome are similar to thoracic facet joint syndrome, but they occur in the neck. Sometimes, there's a radiating discomfort in your shoulders. Other times, you may experience upper back pain. Less frequently, the condition may create a tingling sensation in your hands, but it's not as common as it is when you have a herniated disc.
You may not be able to specify where your pain is located because this generalized pain may feel like it's traveling from your shoulders to your upper back. Then it may move somewhere in your neck. It can also seem worse when you're trying to sleep at night. Other symptoms include:
Sensitivity when touched
Difficulty turning your neck without feeling pain
A stiffening of your neck
Increased pain after stretching your neck for an extended period, such as when you're looking at a computer screen
Headaches
Muscle spasms
After taking your medical history, listening to your description of the symptoms you're experiencing, and conducting any necessary imaging tests, your spine specialist diagnoses your condition. Only then can you begin the most effective treatment for cervical facet syndrome, the one that addresses your specific symptoms. This skillful management eases some of your symptoms.
What Are Effective Cervical Facet Syndrome Treatments?
Effective treatment meets your needs and addresses your specific concerns. Self-advocacy is an essential part of successful treatment because your Spine & Rehab Group spine doctor relies on your input to design an individualized treatment plan.
Your spine specialist always begins with the least invasive type of treatment for cervical facet treatment. Some pain management techniques used in combination with other therapies may include:
Massage therapy
Anti-inflammatory medications
Acupuncture
Posture-correcting approaches
Supportive weight loss
Muscle relaxers
Physical therapy and education
Self-care strategies
Radiofrequency neurotomy, a minimally invasive treatment that relies on injections that create heat lesions to prevent the nerve endings from telling your brain you're in pain
Facet joint injections using steroids
patient

TESTIMONIALS
★★★★★
Cervical Radiofrequency ablation.
My name is Luis Puerta, I am a cook for 25 years. In September of 2012, I develop a extreme pain in my left shoulder which was not letting me work or sleep. after two months my doctor did not found whatI have. Then I was refer to Dr. Amr Hosny at The Spine & Rehab Group. After few tests Dr Hosny discover what I had, was cervical facet syndrome. After few tests Dr Hosny decided to do this procedure calls cervical Radiofrecuency Ablation 'RFA'. After the procedure was done in both sides of my neck, my pain was totally gone. Now my life is back to normal, and I am back to work full time, thanks to Dr. Hosny and the fabulous medical team at The Spine & Rehab Group,I am a pain free man. God bless The Spine & Rehab Group and all the amazing staff. I will recommend this clinic to any patient who suffer from chronic pain, you will find a hope.
Luis Puerta
★★★★★
After numerous surgeries on my cervical spine and lower back left me in intractable pain, I had given up hope of ever living a life without constant, agonizing, chronic pain. My wife heard about Dr. Hosny from a physician at the hospital where she works. My wife had to almost drag me to his office because I could not envision explaining my pain and extensive medical history to another pain specialist.
I remember my first visit with Dr. Hosny vividly because the depth of his knowledge and compassion was truly remarkable. His approach to my pain was unique, refreshing and full of hope.
Dr. Hosny was unrelenting in his quest to help me find relief. I now live a life where my pain is controlled and predictable; this is a tremendous achievement. I am very grateful to Dr. Hosny and I thank him from the bottom of my heart.
Ted Weiselberg
★★★★★
Latest treatments
★★★★★
Non-Invasive approach
★★★★★
Same-day appointments
★★★★★
Convenient Locations
★★★★★
State-of-the-art facility
What Can I Expect after My Treatment?
Your specialized team always explores what is most beneficial for you. This group of caring professionals looks for the least aggressive treatment to moderate your pain. They want to help you get you back to your routine and living the quality of life you prefer. If your pain disappears only to come back later, don't be startled. It's a degenerative syndrome that may flare up over time.
After cervical facet syndrome treatment, your condition may still deteriorate. The reasons for this decline have several contributing factors, such as:
Inclement weather
Over-use
Repetitive motions at work
Stress
Aging
When Is Surgery Warranted?
Your spine specialist may consider surgical options once you've exhausted all conservative treatments available. These surgical procedures, if considered suitable, consist of:
Laminectomy surgery
Cervical facet arthropathy surgery
Facet joint replacement surgery
It's prudent to discuss any concerns you have with your doctor at the Spine & Rehab Group. With eight office locations in New York City and throughout northern New Jersey, you'll find a spine specialist near you. Don't postpone treatment, since you're at risk of further complications. Contact the nearest office today for a consultation.