About Knee Arthritis
Knee pain can stop you in your tracks. When the pain turns out to be knee arthritis, you need medical attention to get relief. While there's no cure for arthritis in a knee, there is treatment for arthritic knees, mainly to control the pain and slow the damage. For the best and most applicable knee arthritis treatment, seek out the top joint and spine specialists, like those at the Spine & Rehab Group, with offices in Manhattan and across northern New Jersey. Call today for a consultation.
What Is Knee Arthritis?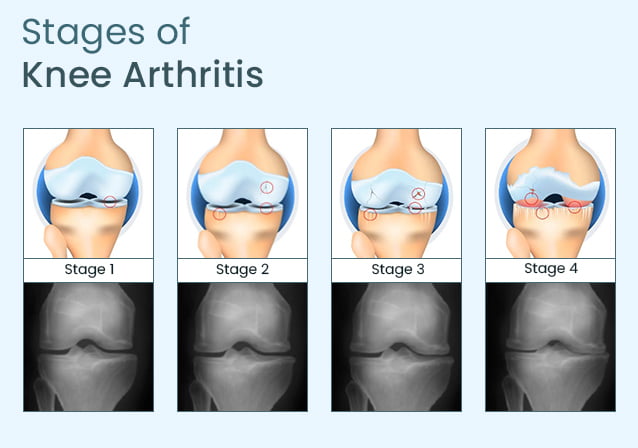 Knee arthritis is a type of arthritis that affects your knee joints and the surrounding ligaments, cartilage and tendons. While knee bursitis, patellar tendonitis or patellofemoral pain syndrome all cause knee pain, arthritis may often be a catalyst. It's estimated that about 54 million people suffer from arthritis in America.
Getting treatment for arthritis in knees depends on what type of arthritis you have, as there are about 100 different varieties. You need an arthritis doctor like Dr. Amr Hosny and his team from the Spine & Rehab Group. They have years of experience diagnosing knee injuries caused by arthritis. With eight offices in Manhattan and northern New Jersey, there's one near you.
Our Board certified

doctors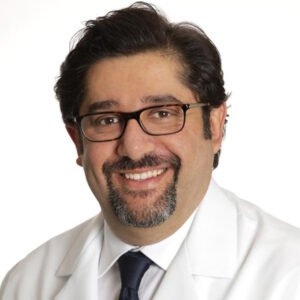 Amr Hosny, MD, MBA, FASA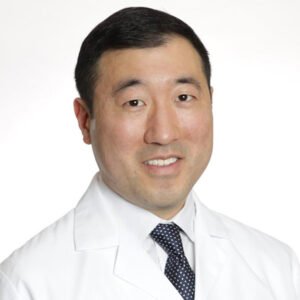 David Chu, MD, FAAPMR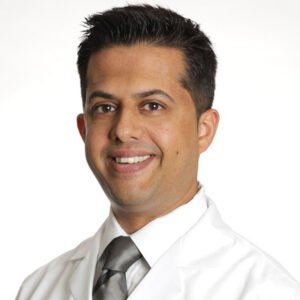 Vivek Mehta, MD, FAAPMR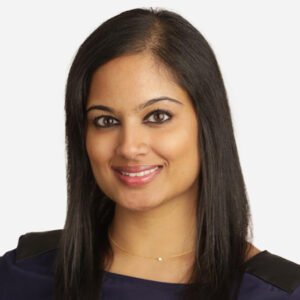 Deepali Gupta, MD, DABA, DABPM
What Causes Arthritis in a Knee?
Your knees are the largest and strongest joints in your body. But as strong as they are, they can become vulnerable to damage. In addition to allowing you to move forward and backward, your knee joints join three bones:
Your thigh bone or femur
Your shin bone or tibia
Your kneecap or patella
Including the cartilage, ligaments, tendons, muscle and other soft tissue, the knee is a complex joint that you may take for granted until it starts hurting. The most common form of arthritis occurs through wear and tear over the years, which causes degenerative joint disease, similar to the degenerative disc disease that causes back pain. Other ways you can get knee arthritis include:
A sports injury like a meniscus tear
Overuse and repetitive movements that puts added stress on the knees, such as running long distances or squatting before warming up your muscles
Rheumatoid arthritis, where the body's own immune system attacks the joints
Knee surgery, such as reconstructive surgery for an ACL tear
Hereditary tendencies, such as a congenital bone deformity
Obesity or being overweight
Obesity-related diseases like diabetes
A sedentary lifestyle that involves very little activity
Co-occurring hip arthritis
Women over the age of 40, as they're more likely to become victims of arthritis
In rare cases, children can suffer from arthritis as well
Hemochromatosis, where the body produces too much iron
What Happens When I Have Arthritis in a Knee?
Arthritis knee specialists like Dr. Hosny and the other experts at the Spine & Rehab Group evaluate your symptoms to determine the cause of your pain. Sometimes, spine problems like sciatica or a pinched nerve in your lower back may be present that require treatment too. Usually, when you have arthritis in a knee, you can experience symptoms such as:
Pain every time you bend or flex your knees
Walking or climbing stairs becomes a painful chore
Your joint feels tender to the touch
Swelling and redness around the knee joint
A cracking or grating sound from your knees as you move
Stiffness, especially in the early morning
Pain after sitting or lying down for extended time
A feeling that your knees may give out at any moment
Arthritis in the hip or spondylosis in the spine can cause problems with your knees. Along with your knee pain, you may have hip pain, upper back pain, middle back pain or lower back pain. Your doctor needs to learn as much as possible about your pain before reaching a diagnosis. Imaging tests like x-rays and MRIs help confirm a diagnosis.
patient

TESTIMONIALS
★★★★★
My experience with the NP-C Josephine Musto has been great. I came in a few weeks ago for trigger point injections which Josephine administered. She's precise and has an amazing bed side manner. Additionally I had a lot of questions regarding my condition, which is a herniated disc and arthritis in my right knee. She's been a Nurse Practioner for a long time so was able to look at my x-rays and mri's and discuss several options for treatment. So far the traumeel injections have helped me tremendously. I cant say enough about her and this place.
laura molins
★★★★★
I would like to thank everyone at Spine and Rehab Group. Very happy with my service, between doctors visits and physical therapy. No pain in my knee.
Kat Hill
★★★★★
Latest treatments
★★★★★
Non-Invasive approach
★★★★★
Same-day appointments
★★★★★
Convenient Locations
★★★★★
State-of-the-art facility
What Is the Treatment for Arthritis in Knees?
Arthritis, unfortunately, is one of those conditions that has no permanent cure. The focus of your arthritis doctor is to provide pain management techniques that minimize the impact of arthritis in your daily life. Initially, you may need to take some painkillers on a regular, supervised basis. You may have to ice your knee to bring down the swelling. You may also need to wear a brace or tape your knee to limit its flexibility.
Research into arthritis treatments is ongoing, and some new treatments become available every so often. Since the arthritis doctors at the Spine & Rehab Group don't recommend surgery, they do suggest other non-invasive procedures, such as:
Physical therapy, including stretching and exercises
Changes to your lifestyle to avoid activities that may aggravate your knee pain
A diet to lose any extra weight
Assistive medical technology, such as a cane or walker
Book an appointment with the specialist doctors at one of the Spine & Rehab Group's eight locations, including Paramus, NJ or Greenwich Village, NYC. Your pain from knee arthritis can be controlled, allowing you to resume a life free from pain.