About Knee Injuries
Your knees keep you mobile. When you hurt your knee in an accident or injury, your mobility is challenged and the pain forces you to postpone many daily activities you took for granted. Don't ignore your injured knee. If it's not better within a day or two, consult an expert like Dr. Amr Hosny at the Spine & Rehab Group in Manhattan and northern New Jersey. This practice has the experience and technology to correctly diagnose your knee injury and apply the proper non-surgical swollen knee treatment. Take care of your knees; call the nearest office for an examination and treatment.
Why Does My Knee Hurt?
Knee injuries cause knee pain, often accompanied by swelling. While you may have just sprained your knee, it's possible the injury did more serious damage to the knee's structure than you realize. Since your knees enable mobility and because they're such complex joints, you need an expert to determine what's wrong with your knee and how to treat it.
Dr. Amr Hosny is one of the knee specialists at the Spine & Rehab Group, with locations in New York City, as well as Morris County, Union County and Bergen County in New Jersey. They have years of experience dealing with knee injuries and the technology to accurately diagnose and provide treatment for a swollen knee. Without treatment, your knee injury can lead to more severe damage, affecting your mobility and quality of life.
What Causes Knee Injuries?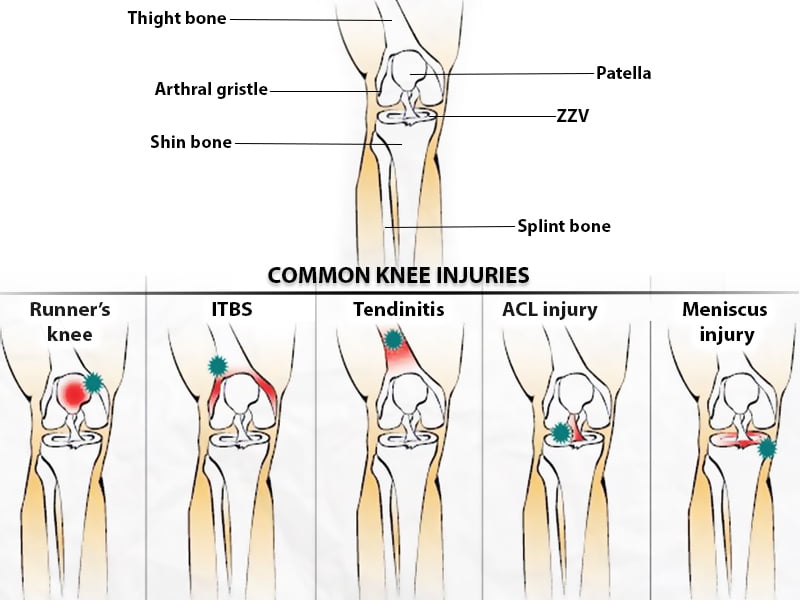 Your knee is the largest and strongest of all the joints in your body. But its function as a weight-bearing joint and its structural complexity make it susceptible to injury and debilitating disease, such as arthritis. Depending on how you hurt your knee, you can feel the pain from an injury on the inside or outside, behind or in front of your knee.
You can hurt your knees in many ways. You may smack your knee in a car accident or fall. If you suffer a sports injury like runner's knee or patellofemoral pain syndrome, you feel a dull pain around the front of your knee, along with a grinding or clicking sound coming from the kneecap. Other types of knee injuries include:
A torn anterior cruciate ligament (ACL) from twisting your leg awkwardly or landing improperly after jumping
A posterior cruciate ligament (PCL) injury from getting hit on the front part of your knee while it's bent
A collateral ligament injury from being hit with a force that pushes your knee sideways
Knee bursitis when the fluid-filled sacs that cushion the knee become swollen and inflamed from an injury
Bone fractures from a fall or other accident, usually involving your kneecap
A meniscus tear from a hit, accompanied by a popping sound
Patellar tendonitis when the tendon that connects your kneecap to your tibia or shin is injured
Iliotibial band syndrome from running too much, which affects the band of tissue that wraps around the outside of your knee joint
Our Board certified

doctors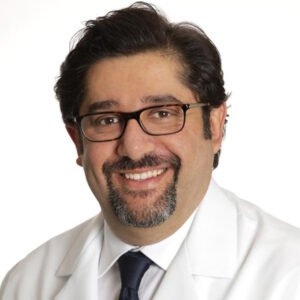 Amr Hosny, MD, MBA, FASA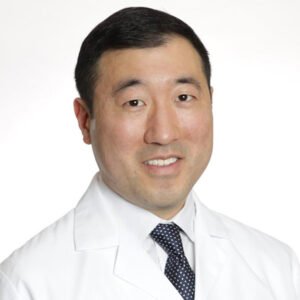 David Chu, MD, FAAPMR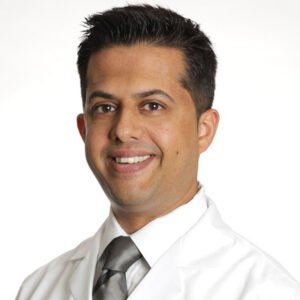 Vivek Mehta, MD, FAAPMR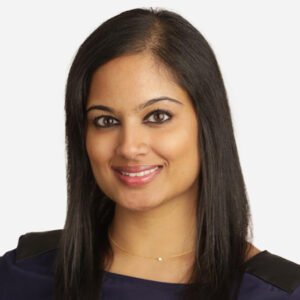 Deepali Gupta, MD, DABA, DABPM
Why Do I Need Treatment for a Swollen Knee?
Your swollen knee is a clear indication that something is amiss in your knee joint. Along with the inflammation, you may have heard a popping noise at the time of the injury when the pain started. If your knee is swollen, you may find yourself starting to limp as the pain becomes so severe that you can't move your knee.
A damaged knee may not heal on its own, especially if the injury is more severe than a sprain. Reasons why you should get a knee injury swelling treatment include:
You suffered a knee injury that causes either weakness or instability in your knee joint.
You fractured your kneecap, thigh bone or shin bone.
You dislocated the bones of your knee, either completely or partially.
Sprains and strains have developed in the soft tissues around your knee joint.
Micro-tears have appeared in the ligaments, tendon or cartilages around the knee joint, visible through imaging tests.
patient

TESTIMONIALS
★★★★★
I've seen Dr. Mehta for both shoulder and knee injuries, and he always asks a lot of questions, really listens to me, and takes his time evaluating the issue. I always feel at ease and that I am good hands with whatever recommendation he has for diagnosis and treatment.
Pamela Guida
★★★★★
From my first visit I felt comfortable because I was treated great from the start . Dr. Hosny helped me with my lower back pain and three years later I'm still fine. Now I'm back for my knee pain with Dr. Metha , they use the latest technique and equipment. All of the staff is fantastic, they go out of there way to help . Come here and talk to them they might have a better solution than surgery.
Abe Romi
★★★★★
Latest treatments
★★★★★
Non-Invasive approach
★★★★★
Same-day appointments
★★★★★
Convenient Locations
★★★★★
State-of-the-art facility
How Do I Get Knee Injury Treatment?
Common knee injuries like a sprain or strain aren't very serious. You can often treat them successfully by taking over-the-counter pain medications. Use a cold compress as a swollen knee treatment and take it easy for a few days until your knee injury heals. You have an option of wearing a brace or using crutches to prevent your knee from moving too much.
For other types of knee problems, your specialist doctor may suggest a cartilage injury knee treatment course of action, where non-surgical remedies include:
No matter how you injured your knee, you can get proper treatment, usually without surgery, from the Spine & Rehab Group. With offices in the Financial District, Midtown Manhattan and Greenwich Village, there's one near most Manhattanites. With offices in Paramus, East Brunswick, Riverdale, Cranford and Englewood Cliffs, New Jersey, there's one near most people in northern NJ. Contact the practice today to start the healing process for your injured knee.