About Hip Bursitis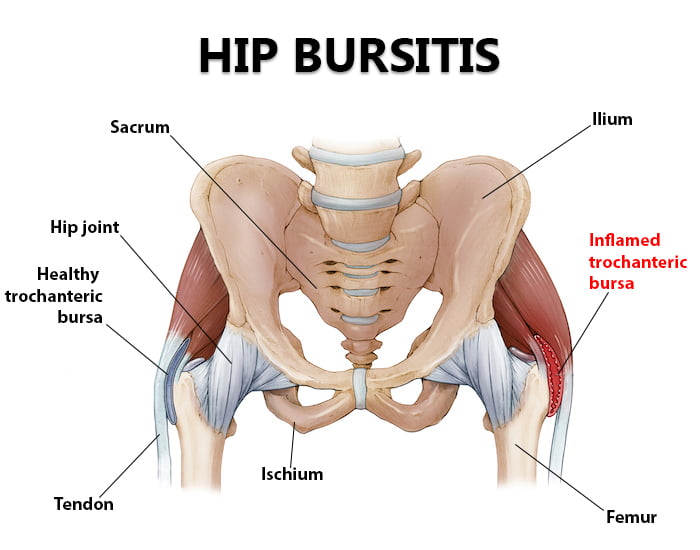 Bursitis usually is a condition reserved for an aging population. After decades of walking, running and everyday movement, the bursa sacs between your bones just wear out, leaving more friction and pain as a result. But even if you're younger it can happen to you. Especially if you're an athlete, suffering from a birth defect or following an accident, you can develop bursitis in the hip or other joints. There are a number of effective hip bursitis treatments available through a Spine & Rehab Group office near you. Get hip bursitis relief and education on how to live with the condition without having to undergo painful surgery. Call the closest location in New York City or throughout northern New Jersey. Find out how to treat hip bursitis in the best manner for you and your lifestyle.
What Is Hip Bursitis?
A common cause of hip pain is hip bursitis. Bursitis refers to inflammation of the bursa, which is a jelly-like sac that's in joints throughout your body. Bursae are structures positioned between a bone and the soft tissues of a joint to reduce friction. When the bursae in the hip become swollen or inflamed, you're likely to experience pain or discomfort in your hip area. It can be so overwhelming that you may not be able to think about anything else other than how to get rid of it.
Hip pain or pain in your other joints are your body's way of telling you that a joint is being overused or needs attention. Fortunately, in three locations in New York City and five in northern New Jersey, Dr. Amr Hosny and other spine specialists are available at the Spine & Rehab Group to accurately diagnose and treat a variety of painful conditions, including:
What Are the Symptoms of Hip Bursitis?
You can feel the pain of hip bursitis in different parts of the hip. The pain can vary in intensity, depending on your level of activity and the severity of the bursitis. For most people, the pain develops gradually. If you have hip bursitis, the symptoms you may experience include:
Sharp sudden pain
Pain that feels like a dull ache
Pain that radiates down the side of your thigh or to other areas, such as your knee or back
Swelling around your hip
Difficulty moving your hip
You may notice that the pain worsens when you put weight on your hip, get out of a chair or perform repetitive movements, such as walking or climbing stairs. Pain may also worsen after a period of inactivity, such as when you sit still or stand for any length of time.
Our Board certified

doctors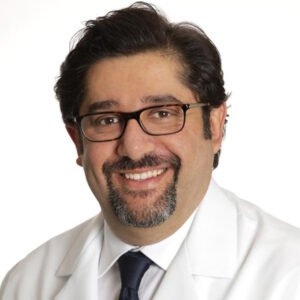 Amr Hosny, MD, MBA, FASA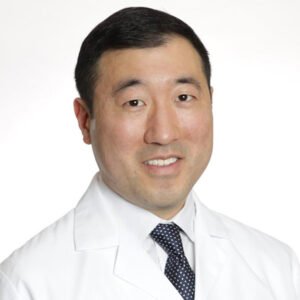 David Chu, MD, FAAPMR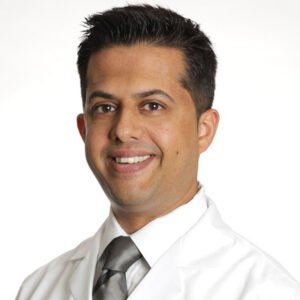 Vivek Mehta, MD, FAAPMR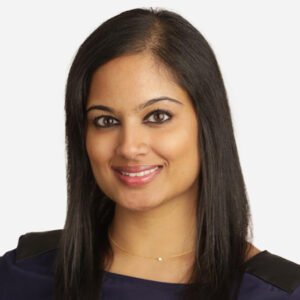 Deepali Gupta, MD, DABA, DABPM
What Causes Hip Bursitis?
Hip bursitis is most common in elderly and middle-aged people. It's more common in women than in men. Causes and risk factors of hip bursitis include:
Injuries to your hip, such as from a fall or running into a hard surface
Overuse from activities like running, bicycling or standing in one place for long periods of time
Arthritis of the hip joint
Spine problems, such as incorrect posture, lumbar scoliosis or arthritis
Bone spurs
A bacterial infection
Birth defects, such as when one leg is shorter than the other, can irritate the bursa in the hip. Some medical conditions increase the risk of developing hip bursitis. These include rheumatoid arthritis, thyroid disease and psoriasis.
What's Involved in Hip Bursitis Treatment?
Your doctor examines your hip for tenderness and stiffness. You may to undergo imaging tests, such as an x-ray, MRI or bone scan. If your symptoms are mild, you may find that all you need for a hip bursitis cure is rest and ice. Other non-surgical options for hip bursitis relief include:
Non-steroidal anti-inflammatory drugs (NSAIDs), such as ibuprofen or naproxen to help reduce inflammation and pain
Avoiding the activities that worsen your symptoms
Physical therapy for increasing hip flexibility and strength
Monitored pain management techniques to help you participate in interventional therapies
If conservative treatment doesn't work, your doctor may recommend a hip bursitis injection of a corticosteroid. This single injection into the bursa can be done in the doctor's office. It provides temporary relief, although sometimes it becomes permanent. The injection can be repeated in a few months if necessary. Surgery for hip bursitis isn't usually recommended and is only considered if all other treatments fail.
patient

TESTIMONIALS
★★★★★
I was in an accident in 2003. I fx my back in 3 places I met Josephine, Dr Hosny, Kathy,Chris, Maria and many more that have come and gone in the 8 plus years I have been a patient. I have gone through many procedures and I have had 8 back surgeries. I appreciate everything they have done for me. In all honesty Josephine has gone above and beyond her regular duties. There are times I've emailed her on vacation just because I was feeling bad and she was there to talk to me. She has come to the hospital just to make sure i was getting my correct medications. As soon as I'm out of recovery she was just a phone call away, and many of my family members have bombarded her with calls. she has even helped me with my child who was having some hip issues. I can go on and on and it still wouldn't do her justice. Its hard to explain but she has kept me going these last 8 yrs I am so thankful for her and everyone at The Spine & Rehab Group
Fontaine Hansen
★★★★★
I hobbled in to The Spine & Rehab Group with terrible hip and back pain and they nursed me back to health after thoughtfully listening to my issues. They were patient and gentle and gave great exercises for me to do at home. I highly recommend.
Annika Colston
★★★★★
Latest treatments
★★★★★
Non-Invasive approach
★★★★★
Same-day appointments
★★★★★
Convenient Locations
★★★★★
State-of-the-art facility
Where Can I Find Out How to Treat Hip Bursitis?
If you need hip bursitis pain relief or if you have hip pain that isn't improving with self-care measures, it's time to consult an experienced spine doctor for an accurate diagnosis and an individualized treatment plan. The best choice in the NYC and northern New Jersey areas is Dr. Hosny at the Spine & Rehab Group.
You'll find top-rated, board-certified spine and pain specialists. There's a team of expert doctors and physical therapists dedicated to helping you find relief. Don't let hip pain, neck pain or back pain continue to interfere with your daily activities. Contact the nearest office today to set up an appointment.