You may be able to ride out the pain associated with a frozen shoulder until you can get full movement back again. But why do that when help is so near? At the Spine & Rehab Group in New York City and across three northern New Jersey counties, spine specialists have the training, experience, and medical equipment to get you back to full mobilization as quickly as possible. It takes an expert in shoulder pain to correctly diagnose and effectively treat conditions like frozen shoulder. Dr. Amr Hosny and his team have what it takes. Call for a consultation and get out of pain today.
What Is a Frozen Shoulder?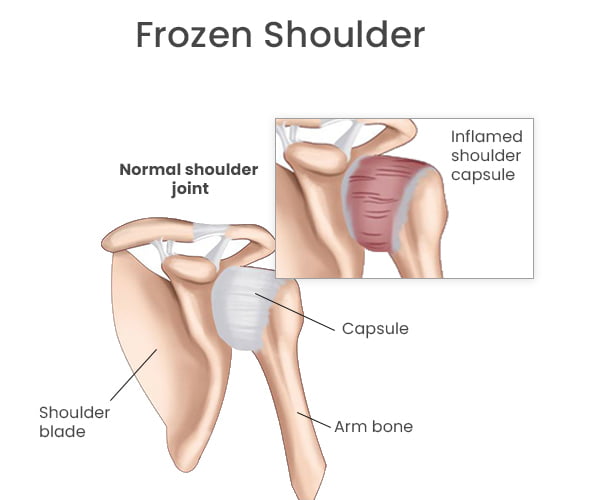 If you have pain and limited movement in your shoulder, you may have a frozen shoulder. Also known as adhesive capsulitis, this condition can affect one or both of your shoulders. It's more common in women than men and usually affects people between the ages of 40 and 60.
If your quality of life has been limited by shoulder pain, visit a doctor to discover the cause so that you can receive the correct treatment. A variety of conditions can cause shoulder pain, including shoulder tendinitis and shoulder bursitis. For an accurate diagnosis and the best-individualized treatment of shoulder pain in New York City or New Jersey, book an appointment with Dr. Amr Hosny and his talented team of spine doctors at the Spine & Rehab Group.
What Are the Symptoms of a Frozen Shoulder?
Adhesive capsulitis typically starts with shoulder pain and stiffness and progresses to a reduced range of motion. Some people experience increased pain during the night. Typically, there are three stages of this condition:
Freezing. During this stage, your pain gradually increases as your range of motion decreases.
Frozen. Using your shoulder has become difficult, but your pain may not be as strong.
Thawing. Your ability to move the shoulder starts to improve. Pain may decrease, but flare up occasionally.
Each of these stages may last several months. Getting back to normal or close to normal can take from six months to two years, which is why you should opt to receive a firm diagnosis as soon as possible. Once your frozen shoulder has been identified, you can get effective treatment from a knowledgeable and resourceful spine doctor like Dr. Hosny.
Our Board certified

doctors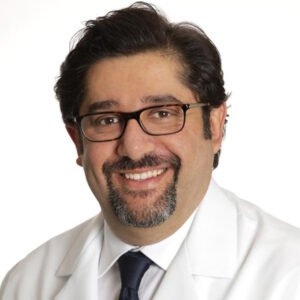 Amr Hosny, MD, MBA, FASA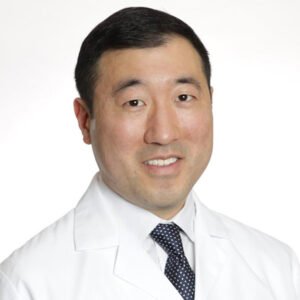 David Chu, MD, FAAPMR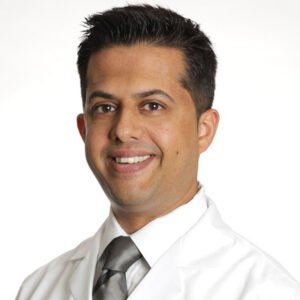 Vivek Mehta, MD, FAAPMR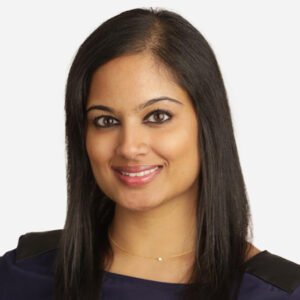 Deepali Gupta, MD, DABA, DABPM
What Causes Frozen Shoulder?
A frozen shoulder develops when the capsule of connective tissue that surrounds the shoulder joint tightens and thickens. It's unclear why this happens, but some risk factors have been identified that increase your risk of developing adhesive capsulitis. These risk factors include:
Diabetes. For unknown reasons, a frozen shoulder frequently occurs in people who are diabetic.
Other medical conditions. Several other medical conditions increase the risk of having a frozen shoulder, such as Parkinson's disease, heart disease and an overactive or underactive thyroid.
Immobilization. A shoulder injury such as a fracture may require that you keep your shoulder immobilized for a period of time in a sling or shoulder brace. This healing therapy also increases the risk of developing a frozen shoulder.
How Is Frozen Shoulder Diagnosed?
A frozen shoulder can sometimes be diagnosed from a physical exam alone or the exam may be combined with imaging tests, such as an MRI or x-ray. Two important tests help confirm the final diagnosis and severity of your condition:
Active range of motion test, during which your doctor watches while you move your shoulder.
Passive range of motion, which means the doctor moves your arm for you in several different directions.
During these tests, your spine doctor checks your level of pain and determines if your range of motion has become limited. If you have a frozen shoulder, your range of motion is limited both actively and passively.
What Are Some Options for How Treat Frozen Shoulders?
Frozen shoulder may go away on its own, but it takes time and patience. The process may take a year or longer. Meanwhile, you're stuck with limited shoulder flexibility, which degrades your quality of life. Adhesive capsulitis treatment aims to control the pain with interventional pain management techniques and restore motion as quickly as possible. Options for adhesive capsulitis treatment include:
Hot and cold compresses
Physical therapy in conjunction with home exercises
Non-steroidal anti-inflammatory medicine to reduce swelling and inflammation
If conservative frozen shoulder treatment methods don't bring relief, your doctor may consider surgical frozen shoulder treatment as a last resort. This may include shoulder manipulation under general anesthesia or surgery to remove scar tissue from inside your shoulder joint.
patient

TESTIMONIALS
★★★★★
The NJ spine and rehab group has offered highly personalized care in every way. The staff is amazing. This practice doesn't ascribe to the typical assembly line approach. There are never more than two patients being treated at a time. The physical therapist and assistant know me by my name and engage me as a person not a 'frozen shoulder'.
Through out my physical therapy treatment my program has continually been reviewed and refreshed. This has encouraged me to work my program and recover quickly. The superior level of care and support that this practice offers is why I have recommended them to family and friends
Deborah Gregory-Fink
★★★★★
My shoulder was painful and stiff, and I have lost my normal range of motion. There was just this tremendous pain and discomfort. I didn't like Dr. Hosny as much when I initially met him, and he suggested physical therapy. However, his professionalism and empathy won me over, and I decided to trust him. Ten weeks later, my shoulder has around 75% of its previous mobility. It still hasn't totally recovered. Still another five to six weeks.
Tristan Reed
★★★★★
Latest treatments
★★★★★
Non-Invasive approach
★★★★★
Same-day appointments
★★★★★
Convenient Locations
★★★★★
State-of-the-art facility
Who Do You See for Adhesive Capsulitis Treatment?
For frozen shoulder treatment, visit a medical practitioner who understands the pain caused by the joints in your body. Dr. Hosny and his team specialize in the diagnosis and treatment of shoulder problems, sports injuries, and interventional pain management. At the Spine & Rehab Group, you'll find a team of highly skilled doctors who provide one-on-one care and state-of-the-art treatment for shoulder pain, back pain, neck pain, knee pain, and more.
Regardless of the cause of your discomfort, the team is dedicated to relieving your pain and facilitating your recovery. Regain the use of your shoulder and get back to your everyday life. For an appointment at a time and location that's convenient for you, contact the office nearest you today.