Move Your Head Around Freely, For Good
Your Neck and You: How Pain Hinders You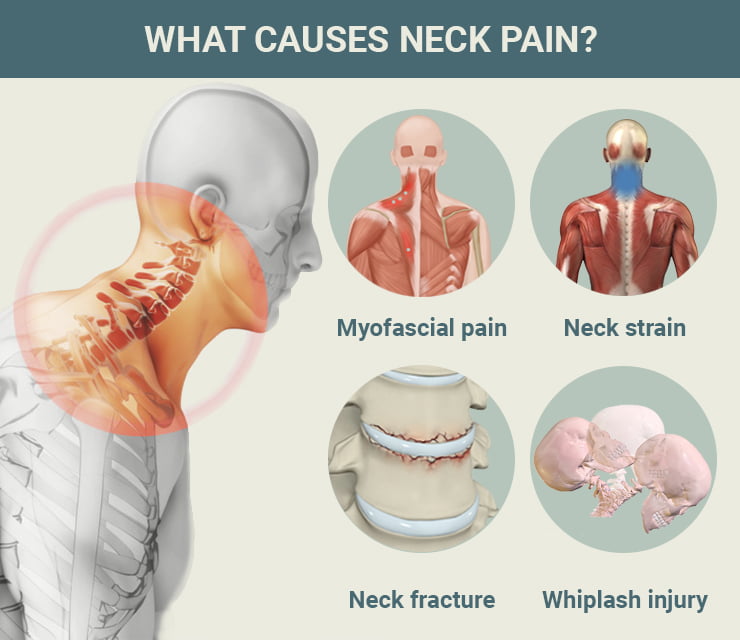 The human neck is a part of the cervical spine, or the upper region of the back that extends from the upper torso to the skull. It is made up of special, stacked up bones called vertebrae, which have cervical discs in between them to absorb shock. All together, the vertebra, soft tissue, ligaments, joints, and muscles of the neck support the head and allow motion. And as these parts are all interconnected, any inflammation or abnormality can cause pain or stiffness.
Most people will experience a mild 'stiff neck' at least once in their life but it isn't a serious, long-lasting condition. Often, stiffness and pain are caused by overuse, staying in an awkward posture, sleeping in a bad position, or jerking the neck suddenly. More severe cases are triggered by a whiplash, an injury from a fall, or accidents in contact sports. If your pain lasts more than a week and is accompanied by severe pain or other symptoms, immediate medical attention is necessary.
In some cases, neck pain could indicate a serious injury and require a specialist's care. Commonly, pain is caused by conditions such as:
Arthritis: Osteoarthritis is the most frequent cause of aches and pains in the body, especially as people grow older. Arthritis is also called cervical spondylosis, which refers to the general wear-and-tear that causes inflammation and degeneration in the neck. Osteoarthritis results in a headache, pain, stiffness, or weakness in the arms.
Cervical spinal stenosis: Spinal stenosis is a condition where the spinal canal narrows gradually, compressing and pinching the nerve and the spinal cord inside. This leads to irritated, painful nerves.
Cervical herniated discs: A herniated, slipped, bulging, or ruptured disc refers to a problem with the rubbery cushions between each bone. The disc is a soft, jellylike nucleus protected by a tough, rubbery casing called the annulus. A herniated disc occurs when the annulus is torn and some of the nucleus slips out, irritating the nerves.
Degenerative disc disease: As the name suggests, cervical degenerative disc disease occurs when one of the discs in the vertebrae break down or deteriorate. If untreated, the condition can lead to spinal stenosis as well.
The Spine & Rehab Group: Permanent Neck Pain Relief
If you're looking for a top-rated doctor, podiatrist, orthopedist, or sports medicine expert, the multidisciplinary specialists at The Spine & Rehab Group are among the best in the US. When you're suffering from any musculoskeletal condition, our professionals will go above and beyond to help you feel better and recover your quality of life.
Most patients are fearful of getting their pain checked because they think orthopedic surgery is the only option for pain relief. Through our background in physical medicine and interventional approach, we work to meet your care needs and find the best, non-surgical treatment available. Expect nothing less than excellence from our practice. Book your appointment or visit any of our New York and New Jersey offices today.
Board Certified Physicians
Harvard Trained Doctors
Award-Winning NYC and NJ Doctors
Over 15 Years of Experience
Experience With Over 15,000 Procedures
Effective Treatment Plans
Non-Surgical Approach
Immediate Appointments
Convenient Location
Early Morning and Evening Hours
Our Board certified

doctors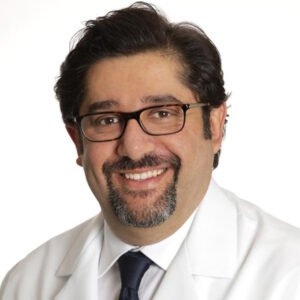 Amr Hosny, MD, MBA, FASA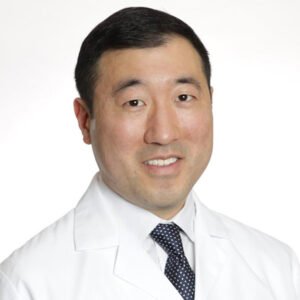 David Chu, MD, FAAPMR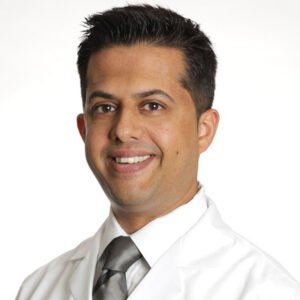 Vivek Mehta, MD, FAAPMR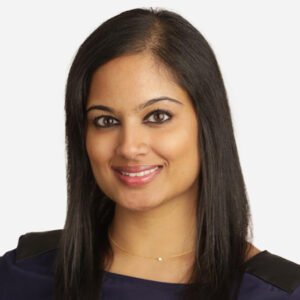 Deepali Gupta, MD, DABA, DABPM
Myths and Misconceptions on Neck Pain
For as long as chronic pain in the neck has been experienced, myths about this problem have persisted. Let's take a look at common misconceptions about this type of pain and debunk them:
Myth #1: Only manual labor causes pain.
Fact: Manual labor workers are indeed more likely to experience neck, knee, or shoulder pain, as they are required to perform a lot of heavy lifting, pulling, and pushing. But don't underestimate how office-based work can also predispose you to neck discomfort. Sitting too long in front of a computer at your workstation without small breaks can also contribute to lower back pain and other health issues. Usually, this is caused by poor posture, incorrect desk setup, lack of stretching, and other tiny habits we ignore. Craning your head at a downward angle for a long period of time could also exert pressure on the nerves.
Myth #2: Pain naturally occurs as we age.
Fact: Many people believe that chronic aches and pains are a natural part of the aging process. And it is true that aging makes us more prone to certain types of pain. However, age is just the passage of time. People who have good posture and practice positive habits won't experience any chronic condition in the neck. In fact, pain doesn't have to be a part of your life. Don't delay treatment and work with the right specialist or chiropractor to prevent medical problems from worsening over time.
Myth #3: Correcting posture habits won't do anything.
Fact: Although it can be challenging, correcting your posture is essential to keeping your spine strong and functional. And when your spine is in good health, the rest of your central nervous system — including the brain — will be in good condition too. Practice sitting in an upright position to prevent issues with spinal alignment and muscle balance. You can also do gentle stretching exercises that target your neck and other muscle groups to stimulate blood flow and keep your heart pumping.
Rockaway Township's Top Neck Pain Doctor: Dr. Amr Hosny
Dr. Amr Hosny leads The Spine & Rehab Group's team of top doctors and pain specialists. As a a board-certified and Harvard trained interventional specialist, Dr. Hosny has been working with patients who suffer from spinal pain and related conditions for over 15 years. He received extensive training and experience at St. Luke's Roosevelt Hospital Center, Columbia University NYC, and Harvard Medical School.
Dr. Hosny knows the ins-and-outs of pain. As one of the most trusted practitioners in New York and New Jersey, he is well-known for his commitment to helping patients reclaim their health.
He is also well-aware that treating painful conditions such as back pain, sciatica, joint pain, fractures, sports injuries, and herniated or bulging discs can be intimidating; most patients are afraid of getting a check-up because they think they'll end up in surgery, even if it's not likely the case.
Dr. Hosny and his team work with individual patients in order to develop and implement a comprehensive, personalized treatment plan — that doesn't require orthopedic surgery. They conduct a thorough physical examination and look closely at each patient's complete medical history, as well as state-of-the-art imaging and electrodiagnostic studies to form an accurate diagnosis of the situation. After over 20,000 procedures performed, the team is highly experienced at handling treatments that are safe, effective and comfortable for all patients.
How We Treat Neck Problems
At the Manhattan and New Jersey locations of The Spine & Rehab Group, we offer non-surgical treatments that are effective for pain relief and faster healing. Our team of neck and back pain specialists work together to create a treatment plan to address pain holistically. Some procedures we usually recommend include:
Physical therapy: A neck pain specialist, interventional specialist, chiropractor, and physical therapist will work together to provide a customized physical rehabilitation plan that relieves pain, improves mobility, and promotes complete recovery.
Massage therapy: Medical massage therapies are a non-surgical, manual approach to pain management. When performed in conjunction with physical therapy, medical massage can promote pain relief and speed up healing.
Acupuncture: As a traditional form of Chinese medicine, acupuncture can alleviate neck, back, and other pain conditions. A certified acupuncturist will utilize sterile, hair-thin needles to stimulate the nerves and promote relaxation where the ache is felt the most.
Interventional pain management: Non-surgical, conservative medicine like interventional therapies work well as an option for patients who want to avoid surgery. Cervical epidural steroid injections can relieve pain and support recovery from back or neck injuries.
patient

TESTIMONIALS
★★★★★
I came to the spine and rehab group for my back and leg pain. I was able to get an appointment the same day I called. The staff was very friendly and courteous. The doctors were very knowledgeable and took time to explain what was causing my pain and answer all my questions. I felt comfortable having my procedure done in their state of the art surgery center, where the staff made you feel at ease. They are very easy to reach and available to answer all your questions.
Narendra G.
★★★★★
The entire staff at The Spine & Rehab group is great. They are so helpful and kind. The doctors really take time to talk to their patients and answer any and all of the questions that I had. I've had office visits and procedures done and everyone to the front desk, to the nurses. and the doctors were just great and knowledgeable. They really got me feeling better as well. Since I starting going there my pain has improved greatly! I would recommend The Spine & Rehab Group to everyone!
Carmen C.
★★★★★
The Spine & Rehab Group is my go to place for chronic pain. The doctors are compassionate and supportive. The nurses and staff are professional and so caring. I have been a patient here for almost 10 years . The doctors and physician assistant are extremely knowledgeable and always looking for the best way to help with my chronic pain! I always recommend The Spine & Rehab Group to people dealing with pain, I even tell my other doctors what wonderful doctors they are.
Val B.
★★★★★
These days it's hard to find a professional, yet extremely caring physicians office, particularly in the field of Pain Management. Dr. Hosny, Dr. Chu, physician's assistant Summer and the entire staff have managed to make this happen. Robin helped me many times with insurance to ensure that I got my shots in a timely manner (Hi Robin!). I've been going to this office for about three years and I couldn't be more pleased!
Anne
★★★★★
I went to Dr. Hosny with lower back pain. I spend many hours sitting in a truck for my job. After an hour or so I would get pain in my back. Since I am a truck driver, pain killers were not an option for me. After a few sessions with Dr. Hosny, I am pain free. The staff at New Jersey Pain Care Center and are wonderful and caring people. I would recommend anyone go to Dr. Hosny if they want real results.
Jeff
★★★★★
I had gone to Dr. Hosny with severe back pain after spinal surgery. It was debilitating pain that stopped me from being able to function normally. Dr. Hosny suggested that I have a Spinal Cord Stimulator implanted in my back. It is the best thing I EVER did. I am so excited to be able to return to my normal life with no medication. My experience at the pain center was wonderful. The nurses were very understanding and kind.
Glen
★★★★★
I have had back surgeries that provided me no relief from my pain. After a few treatments with Dr. Hosny, I have almost no discomfort. I have no need for my pain medication anymore, and have been able to go back to working out and enjoying activities with my family. I was pleasantly surprised at the treatment I received at New Jersey Pain Care Center. The staff is very nice, and treats you with respect. The facility is clean, bright and everything is brand new.
Jen
★★★★★
I had been having pain in my neck for many years. I had been to other doctors and they all recommended that I have surgery. I was hesitant to get surgery, so I wanted one more opinion. I had a friend tell me about Dr. Hosny and New Jersey Pain Care Center. From the moment I met Dr. Hosny I knew he wasn't your average doctor. He took the time to listen to my concerns about surgery, and he agreed. After my cervical radiofrequency, I have full range of motion back in my neck, and best of all, no pain.
Sharon
★★★★★
Latest treatments
★★★★★
Non-Invasive approach
★★★★★
Same-day appointments
★★★★★
Convenient Locations
★★★★★
State-of-the-art facility
FAQs on Neck Pain
Q: When should I seek medical attention?
A: Most pains and aches improve gradually with home remedies. However, you should seek immediate care if your pain results from a fall or a car accident. You should also have your pain checked if the pain persists for several days without relief, spreads down your arms or legs, or is accompanied by other symptoms like numbness, headaches, or tingling.
Q: Will I need neck surgery?
A: No, although many patients worry about the possibility. Neck surgery is a last resort in case conservative methods don't work. In fact, most orthopedic surgeons would recommend treatments like chiropractic care or physical therapy first. Chiropractic adjustments help align your neck back into its proper position to relieve pressure, while physical therapists work with you to keep your neck healthy and prevent further decline.
Q: Is neck stiffness preventable?
A: Stiffness isn't an inevitable consequence of aging; you can easily prevent pain with certain lifestyle choices. Frequent stretching, adequate hydration, proper posture, and minimizing activities that put an unnecessary strain on the neck can keep pain away. For total wellness, you can also consider visiting a chiropractor to help you align your back.
Where To Find A Neck Pain Doctor in Rockaway Township NJ: The Spine & Rehab Group
The Spine & Rehab Group operates in several clinics around New Jersey and New York. If you're looking for pain management, diagnostics, and rehabilitation services for untreated musculoskeletal conditions near Rockaway Township, NJ, our offices in Riverdale, Cranford, Paramus, and Englewood Cliffs are just 20 – 30 minutes away. Our team of highly-trained, board-certified physicians and medical staff are dedicated to providing care and pain relief for every patient.
In no time at all, we'll get you back into shape so you can enjoy the various activities around Rockaway Township again. Rockaway is home to a number of scenic areas that feature lakes, rivers, wildlife, and hiking trails in various parks, such as the ones in Splitrock Reservoir, Wildcat Ridge WMA and the Farny State Park. You can easily explore and enjoy the vibrant outdoors without any discomfort holding you back.
Senior citizens and patients who are struggling to move around on their own would definitely appreciate the convenience of visiting the Spine & Rehab Group's fully-equipped Morris County branches. Under the quality care of our board-certified physicians, patients are treated from any chronic, acute, or sports-related aches, pains, injuries, and other spinal issues they're experiencing. Contact us today to experience rehabilitation services from NJ's leading specialists.