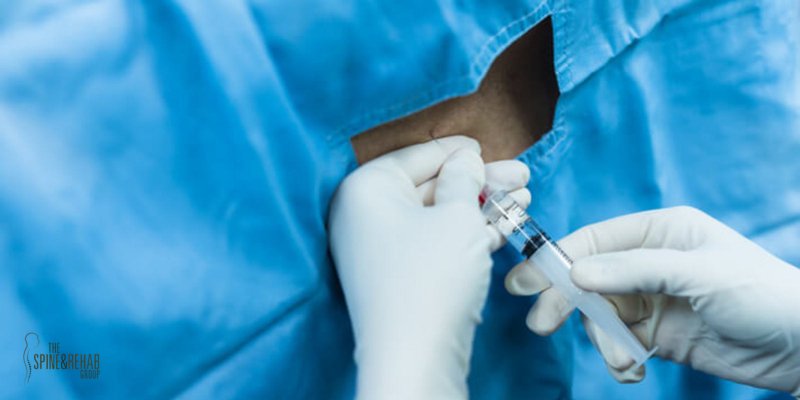 An epidural is a minimally invasive procedure designed for one thing: to alleviate pain and discomfort related to the back and spine. While it may sound a little scary to have medication shot straight into your spine, it's a relatively safe procedure that almost anyone can undertake safely and regularly. But like all medical procedures, the proper prep is needed for it to go smoothly.
What should you avoid before an epidural steroid injection? Medications and some types of food are the most significant things you should avoid/inform your doctor about. You should also prepare for the injection in other ways since you'll most likely have difficulty functioning on your own immediately after the procedure.
Things To Avoid Before An Epidural Injection
Because of the nature of the drugs used, there isn't too much you need to worry about before getting an epidural steroid injection. However, there are three things to absolutely avoid before getting one:
1. Non-steroidal anti-inflammatory medications (NSAIDs)
Ibuprofen medication like Advil, Nuprin, aspirin, or most pain relievers should not be used before the procedure. NSAIDs affect platelet behavior in the blood, which can affect how well it clots. The main concern for doctors when a patient is taking NSAIDs is that the injection itself may trigger a lot of bleeding. NSAIDs can interfere with this from happening, which can result in moderate side-effects for the patient.
One reason why this is a particular issue for many epidurals is that most patients may be either unaware that they're taking NSAIDs, take them before the procedure, or have another healthcare provider accidentally recommend that they take it. For this reason, most patients are usually advised by the doctors to tell them every medication that they're currently taking. If you want to be safe, avoid taking any form of medication at all at least 7 days before your epidural.
2. Blood-thinning medications
Anticoagulants like Rivaroxaban, Apixaban, and Warfarin are tightly controlled before epidural injections, for the same reasons as NSAIDs. Since they're more potent in effect, their use may be prohibited outright for some patients scheduled for an epidural steroid injection, since the side effects of the shot itself can trigger some serious complications if the patient isn't prepared.
In this case, blood thinners can be extremely tricky for doctors to work around since they're often part of a patient's regular medication. In these cases, consulting with your doctor is essential so you can balance your need for the medication with the prep time needed for the epidural.
3. Foods and liquids
Some doctors may advise their patients to avoid food and drink a few hours before the procedure, while other doctors may allow it. Because each person's reaction towards an epidural may be different, your doctor may tell you to stay away from eating or drinking anything to avoid an upset stomach directly after the injection.
Another reason why some doctors prescribe fasting is that epidurals can take place while the patient is sedated, which means that there's less control over their bodily functions. This can be disastrous if the patient has an adverse reaction to either the anesthesia, the epidural, or the injection itself – it's one more factor that doctors and nurses will have to contend with while making sure the treatment doesn't go wrong.
Why Epidural Injections Need More Precautions
Epidural steroid injections are fairly routine and have little to no side effects involved, but doctors would rather err on the side of caution when performing them. The nerves in the injection area can be damaged, or develop into an infection. Cervical injections can also be performed in a variety of ways, increasing the difference in patient outcomes.
Ultimately, the best way you can make sure that you're prepared for an epidural is to consult your doctor before undergoing the procedure. Make sure to tell them everything that may be relevant to the procedure, and follow up with them on the days after to make sure that nothing goes wrong.
Other Things You Can Do To Prepare For Post-Operative Care
Aside from in-depth consultations, doctors will generally recommend that their patient do the following before their epidural:
1. Have someone with them to and from the clinic
Most patients will find themselves generally unable to function after an epidural, especially if it's their first time. Because of this, doctors will request or even require that a patient be accompanied by someone else that can bring them home or keep an eye on them after the procedure. This is especially crucial for epidurals that involve sedation.
2. Request an anesthetic or a sedative
Some patients may express anxiety and fear about their epidurals. With these cases, a doctor may recommend either a topical anesthetic or sedation so the patient doesn't have to fully experience the entire procedure. This isn't just for pain management. It also makes the patient less likely to jolt around or move while the injection is being done, which improves the overall outcome.
3. Monitor themselves after the procedure
Finally, epidural steroid injections do not work immediately. At best, it will take a few days before the injection takes effect and the pain stops. Your doctor may ask you to monitor anything out of the ordinary in the days following the epidural or keep a journal of the experiences after. Anything out of the ordinary (like increased pain, no pain difference, or other side-effects) that happen after the procedure should be reported to your doctor immediately.
Overall, preparations for an epidural steroid injection mainly involve the patient's well-being and safety after the procedure and ensuring that the treatment works. Any side effects (if there are any) are usually minor and subside a day or two after the procedure.
Get Treatment For Your Back Pain At The Spine And Rehab Group NY
Even though epidural injections don't carry a lot of risks, it's important to comply with all preparatory guidelines to ensure a smooth procedure. Not only will this make your epidural injection easier, but it also reduces the amount of post-injection care and reduces any complications that you might experience.
At the Spine And Rehab Group, we pride ourselves on providing top-notch medical care and treatments to spine-related issues and back pain to our clients. We can quickly diagnose your issue, recommend personalized treatment plans, and make sure that any future management of your condition goes safe and sound. For more information about us and what we can do, visit one of our New York clinics today.
Learn more: Facet Injections vs. Epidural Injections