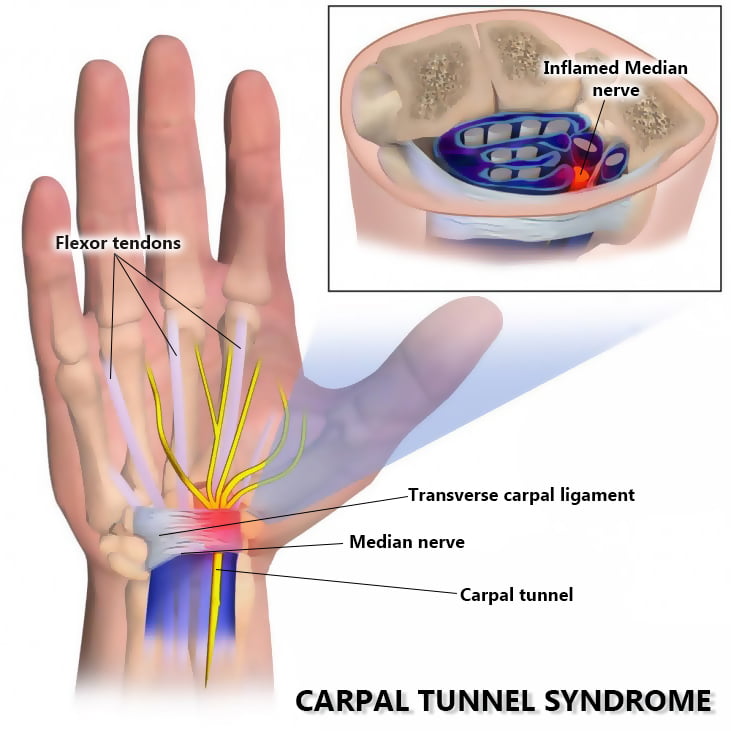 Carpal Tunnel Syndrome is a condition that causes hand pain, wrist pain and forearm pain. Carpal Tunnel Syndrome occurs when the connecting nerves from the hands to the forearms become compressed. This nerve is called the median nerve. Carpal Tunnel is a part of the hand where the ligaments and bones meet in the wrist.
When there is compression, irritation or swelling of the nerve, which passes through the carpal tunnel, Carpal Tunnel Syndrome may be present.
Carpal Tunnel Syndrome is commonly seen in patients who overuse their hands and wrists, especially in repetitive motions. Some things that can cause a flare up include typing on a keyboard, playing piano and writing. Other times, Carpal Tunnel Syndrome may be due to an injury such as a wrist sprain.
While anyone can be affected by Carpal Tunnel Syndrome, it is more common in middle aged women and patients with Arthritis.
Our Board certified

doctors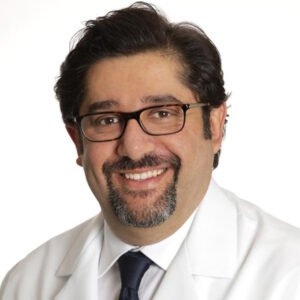 Amr Hosny, MD, MBA, FASA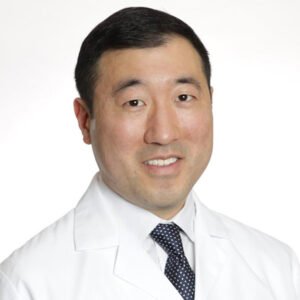 David Chu, MD, FAAPMR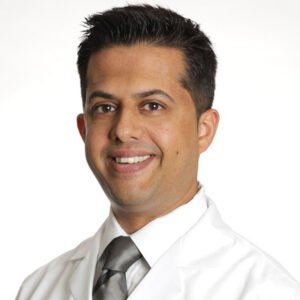 Vivek Mehta, MD, FAAPMR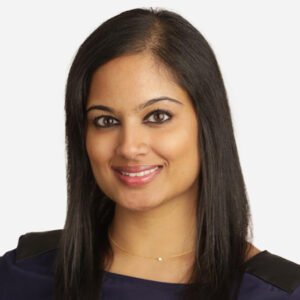 Deepali Gupta, MD, DABA, DABPM
Symptoms of Carpal Tunnel Syndrome
Hand or wrist pain
Cramping of the hand or wrist
Weakness of the hand or wrist
Tingling or numbness of the hand or wrist
Treatment for Carpal Tunnel Syndrome
The Spine & Rehab Group's locations in New York City and New Jersey offer effective non-surgical treatments for Carpal Tunnel Syndrome and hand & wrist pain or injuries. It is highly recommended to see a specialist as soon as you notice symptoms to avoid a worsening of symptoms. Treatment for Carpal Tunnel Syndrome may include:
Physical Therapy: Highly trained Physical Therapists will work with you to create a custom physical therapy treatment plan to help with the relief of your hand and wrist pain due to Carpal Tunnel. Physical therapy can help increase range of motion, decrease inflammation as well as decrease a flare up of symptoms.
Interventional Pain Management: Non-surgical pain management procedures may be recommended when Carpal Tunnel Syndrome causes severe pain and gets in the way of your day-to-day life. Steroid injections work rapidly to relieve pain and decrease inflammation.
Anti Inflammatory Medication:The use of anti-inflammatory medication, or NSAIDS, may be recommended to decrease inflammation of the wrist and the hand to pain.
patient

TESTIMONIALS
★★★★★
I walked in with several issues including a herniated disc, pinched nerve, and carpal tunnel in both hands. Dr.Gupta took the time to address all of my issues and helped make a plan to best address my pain. Her help has been life changing for me. The staff is always professional, patient, and kind. I can't thank them enough for all they have done.
Jocelyn Y
★★★★★
I highly recommend The Spine & Rehab Group and Dr. Mehta for anyone suffering. I've had chronic lower back pain for the past ten years. Over the past two years it's been unbearable. I've received multiple steroid injections (from a previous facility) to no avail. Since I've been under the care of Dr. Mehta I've experienced the most relief, he's performed 2 Medial Branch Blocks as well as 2 RFA procedures and for the first time I feel like there is a light at the end my pain tunnel. Dr. Mehta is incredibly talented, he makes you feel very at ease and explains things thoroughly. The entire staff is amazing. They definitely take care of you and make you feel at home. I would truly recommend this facility to anyone who is seeking pain free living.
Sara Simmons
★★★★★
Latest treatments
★★★★★
Non-Invasive approach
★★★★★
Same-day appointments
★★★★★
Convenient Locations
★★★★★
State-of-the-art facility
The Spine & Rehab Group's Carpal Tunnel Specialists
Our team of Pain Management Specialists and Hand & Wrist Doctors in Manhattan and New Jersey are skilled in the diagnosis and non-surgical treatment of Carpal Tunnel Syndrome, hand and wrist pain and other injuries. During your initial consultation and evaluation, diagnostic testing may be requested. X-rays are provided in the office.