Get Your Body Back To Peak Condition
Suffering From Bulging Discs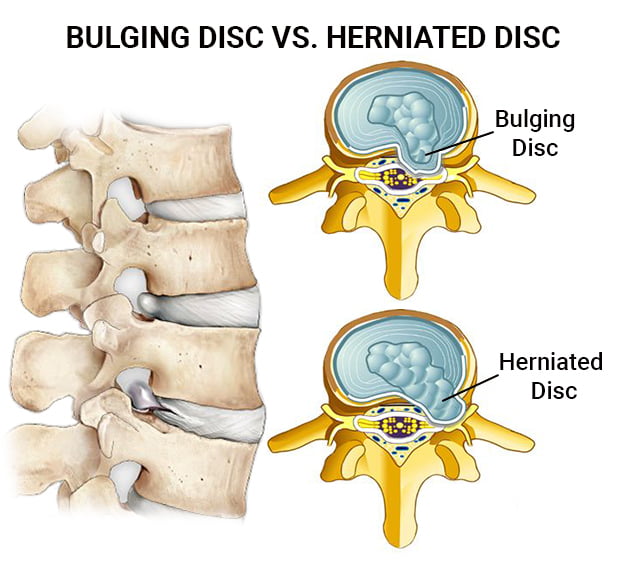 Each spinal bone is cushioned by small, round, pillow-like discs. Inside each disc is a nucleus which is protected by a tough, outer layer of cartilage called the annulus. These 23 discs act as shock absorbers for the vertebrae in the spinal column.
A bulging disc — sometimes called a herniated disc, slipped disc, or ruptured disc — occurs when the gelatinous, liquid-like material of the nucleus swells through the weakest point of the disc's shell. The disc balloons in between the bones, like a burger patty too big for its bun, and symptoms worsen as the condition progresses. However, it can also be difficult to identify a bulging disc before it reaches the herniation stage, as there may be no discomfort until it reaches a certain size.
When the disc begins to exert pressure on nearby nerves, you may experience sensations such as muscle spasms or difficulty performing basic movements, like walking or lifting objects. If the swollen disc happens in the cervical spine, you may feel tingling in the fingers, hands, neck, or in between each shoulder. Discomfort around the lower back, hip, buttock, thigh, or foot may also be felt if the bulging disc occurs in the lumbar spine, as the sciatic nerve may be affected.
Bulging discs are commonly caused by the natural aging process and disc degeneration. Other risk factors that increase disc vulnerability include:
Smoking
Injury or trauma
A sedentary lifestyle
Poor posture
Obesity
Spinal stenosis
Weakened back muscles
Continuous strain from heavy lifting or other activities
Our Board certified

doctors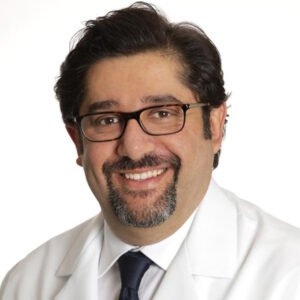 Amr Hosny, MD, MBA, FASA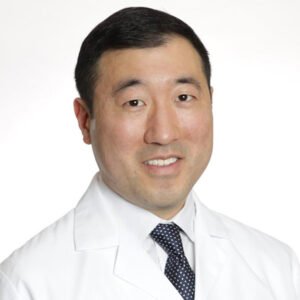 David Chu, MD, FAAPMR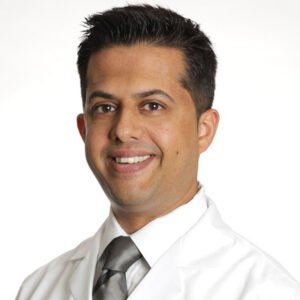 Vivek Mehta, MD, FAAPMR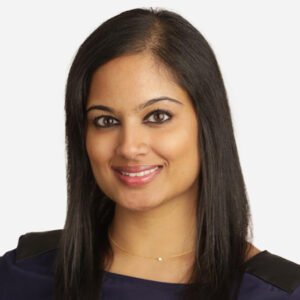 Deepali Gupta, MD, DABA, DABPM
The Spine & Rehab Group: Expert Care and Treatment for Bulging Discs
When you're severely hurt, it may feel like nothing except surgery can help you. At The Spine & Rehab Group, however, we do our best to treat sciatica, back pain, knee pain, fractures, sports injuries, and herniated or bulging discs through a number of non-invasive therapies that guarantee permanent relief.
And after over 20,000 procedures performed on an outpatient basis, we know precisely how to maximize safety, efficiency, and comfort for all patients. With our team of physicians and pain specialists, we try to get our patients back to an active, healthy lifestyle through the lens of interventional medicine. We work with you to find the most ideal solution for complete pain relief. Schedule an appointment with our veteran medical professionals today.
Board Certified Physicians
Harvard Trained Doctors
Award-Winning NYC and NJ Doctors
Over 15 Years of Experience
Experience With Over 15,000 Procedures
Effective Treatment Plans
Non-Surgical Approach
Immediate Appointments
Convenient Location
Early Morning and Evening Hours
Myths About Bulging Discs
While millions of Americans suffer bulging discs in the US each year, many patients tend to misunderstand the problem. Despite its prevalence, there are many misconceptions circulating about bulging discs. Here are some of these myths, debunked:
Myth #1: Discs can literally "slip" out of place.
Fact: It is physically impossible for a disc to slip, as it is firmly held in place by two thick ligaments. The rubbery annulus coating the nucleus also ensures that the disc remains in between individual vertebrae. When people say that discs "slip", they are actually talking about herniation. Discs herniate in four levels:
Degeneration: The gelatinous center of the disc inside pushes outside of the annulus fibrosus.
Protrusion: The annulus fibrosus forms a bulge or pouch that presses against the nerves.
Extrusion: The annulus fibrosus ruptures but the nucleus inside remains intact.
Sequestration: The annulus fibrosus ruptures and the nucleus separates from the main part of the disc.
Myth #2: Constant motion will worsen the injury.
Fact: While it's necessary to lie down when you're experiencing intense moments of pain, mild exercise is actually an effective form of pain management. Simple walking, stretching, and other gentle activities can relieve pressure from the spinal cord and put it back into a better alignment. And when your back is in good shape, it's better protected from future injuries.
Myth #3: A bulging disc automatically requires attention from an orthopaedic surgeon.
Fact: Most people think getting a medical diagnosis for bulging disc is a sure visit to an orthopedic surgeon's operating table. However, that's not the case with reputable specialists. A surgeon with adequate experience in orthopedics will only recommend surgical treatment as a final solution when conservative medicine has failed. A high proportion of bulging discs actually improve and recover on their own with treatments like acupuncture, spinal injections, physical therapy, pain medicine, or spinal manipulation through chiropractic care.
Linden City's Best Bulging Disc Doctor: Dr. Amr Hosny
The Spine & Rehab Group is led by Dr. Amr Hosny, a board-certified and Harvard trained interventional specialist. He received extensive training and experience at St. Luke's Roosevelt Hospital Center, Columbia University NYC, and Harvard Medical School. And over the last 15 years, he and the medical staff of The Spine & Rehab Group have built a reputation of total commitment to helping patients reclaim their health from spinal issues and related conditions.
As a veteran healthcare provider, Dr. Hosny knows how to balance patient needs and goals — without needing to perform orthopedic surgery. Alongside Dr. Hosny is a team of highly-rated medical experts — doctors, podiatrists, orthopedists, chiropractors, sports medicine professionals, and physical therapists — all serving at fully-equipped locations around Manhattan and north New Jersey.
Whether you're suffering from a bulging disc or any other disorders in the musculoskeletal system, Dr. Hosny will provide a complete, personalized treatment plan that is sure to relieve your pain and enable you to resume a fit and healthy life.
How We Treat Bulging Discs
The expert bulging disc doctors of The Spine & Rehab Group in NJ have a non-surgical approach to treated disc herniation. After a thorough physical examination and an MRI examination, we would most likely recommend procedures like:
Anti inflammatory medication: Anti inflammatory medication or NSAIDs are given to decrease inflammation and reduce spinal pressure.
Steroid injections: Non-surgical, in-office injections can relieve severe back pain immediately so patients can become more comfortable for other therapies.
Physical therapy: Patients are prescribed customized rehabilitation treatments from our team of bulging disc specialists, back pain experts, interventional physicians, and physical therapists to improve spinal strength and relieve discomfort. Chiropractic care from a licensed chiropractor may also be added.
patient

TESTIMONIALS
★★★★★
I came to the spine and rehab group for my back and leg pain. I was able to get an appointment the same day I called. The staff was very friendly and courteous. The doctors were very knowledgeable and took time to explain what was causing my pain and answer all my questions. I felt comfortable having my procedure done in their state of the art surgery center, where the staff made you feel at ease. They are very easy to reach and available to answer all your questions.
Narendra G.
★★★★★
The entire staff at The Spine & Rehab group is great. They are so helpful and kind. The doctors really take time to talk to their patients and answer any and all of the questions that I had. I've had office visits and procedures done and everyone to the front desk, to the nurses. and the doctors were just great and knowledgeable. They really got me feeling better as well. Since I starting going there my pain has improved greatly! I would recommend The Spine & Rehab Group to everyone!
Carmen C.
★★★★★
The Spine & Rehab Group is my go to place for chronic pain. The doctors are compassionate and supportive. The nurses and staff are professional and so caring. I have been a patient here for almost 10 years . The doctors and physician assistant are extremely knowledgeable and always looking for the best way to help with my chronic pain! I always recommend The Spine & Rehab Group to people dealing with pain, I even tell my other doctors what wonderful doctors they are.
Val B.
★★★★★
These days it's hard to find a professional, yet extremely caring physicians office, particularly in the field of Pain Management. Dr. Hosny, Dr. Chu, physician's assistant Summer and the entire staff have managed to make this happen. Robin helped me many times with insurance to ensure that I got my shots in a timely manner (Hi Robin!). I've been going to this office for about three years and I couldn't be more pleased!
Anne
★★★★★
I went to Dr. Hosny with lower back pain. I spend many hours sitting in a truck for my job. After an hour or so I would get pain in my back. Since I am a truck driver, pain killers were not an option for me. After a few sessions with Dr. Hosny, I am pain free. The staff at New Jersey Pain Care Center and are wonderful and caring people. I would recommend anyone go to Dr. Hosny if they want real results.
Jeff
★★★★★
I had gone to Dr. Hosny with severe back pain after spinal surgery. It was debilitating pain that stopped me from being able to function normally. Dr. Hosny suggested that I have a Spinal Cord Stimulator implanted in my back. It is the best thing I EVER did. I am so excited to be able to return to my normal life with no medication. My experience at the pain center was wonderful. The nurses were very understanding and kind.
Glen
★★★★★
I have had back surgeries that provided me no relief from my pain. After a few treatments with Dr. Hosny, I have almost no discomfort. I have no need for my pain medication anymore, and have been able to go back to working out and enjoying activities with my family. I was pleasantly surprised at the treatment I received at New Jersey Pain Care Center. The staff is very nice, and treats you with respect. The facility is clean, bright and everything is brand new.
Jen
★★★★★
I had been having pain in my neck for many years. I had been to other doctors and they all recommended that I have surgery. I was hesitant to get surgery, so I wanted one more opinion. I had a friend tell me about Dr. Hosny and New Jersey Pain Care Center. From the moment I met Dr. Hosny I knew he wasn't your average doctor. He took the time to listen to my concerns about surgery, and he agreed. After my cervical radiofrequency, I have full range of motion back in my neck, and best of all, no pain.
Sharon
★★★★★
Latest treatments
★★★★★
Non-Invasive approach
★★★★★
Same-day appointments
★★★★★
Convenient Locations
★★★★★
State-of-the-art facility
FAQs on Bulging Discs
Q: What is the difference between a bulging disc and a herniated disc?
A: Although both terms are used interchangeably, a bulging disc only affects the outer layer of tough cartilage. On the other hand, a herniated disc covers the whole perimeter through a crack in the annulus, which allows the soft nucleus inside to protrude. If a bulging disc is a hamburger patty too big for its buns, a herniated disc is more like a jelly donut with the filling spilling out. Compared to a bulging disc, disc herniation is more likely to cause irritation or inflammation on the nerve roots because it protrudes further.
Q: When should I go to the doctor for a bulging disc?
A: It's best to visit a physician if signs of a swollen disc have been present for more than 4 weeks. Seek immediate medical attention if the pain was triggered by a fall or accident. You should also head to a hospital emergency room if there is a severe headache, significant leg or arm weakness, urine or stool incontinence, loss of feeling in the hip region, and a fever or other signs of infection.
Q: What is pain management for a bulging disc like?
A: There are a number of at-home remedies that can help ease discomfort caused by a bulging disc. Changing body posture, positioning, and behaviors like sleeping and sitting can help reduce discomfort caused by the affected disc. Reducing weight can also minimize pressure, while rehabilitation can strengthen the core muscles against discomfort. Heat packs, ice packs, massage therapy, and gentle exercises or stretches can all assist in managing pain as well.
Q: What are the signs of a disc herniation?
A: Signs of disc herniation vary depending on its location, so it's best to get an accurate diagnosis from the hospital first. For a bulging lumbar disc, patients may experience lower back and hip pain, numbness or tingling, and limited mobility in terms of sitting, standing, or walking for a long period of time. A person with a problem in their cervical disc would have mid to upper back pain, neck pain, shoulder pain, and discomfort in the arm or hand.
Where To Find A Bulging Disc Doctor in Linden NJ: The Spine & Rehab Group
The Spine & Rehab Group has clinics in several locations around New Jersey and New York. If you're looking for experts on pain management, diagnostics, and rehabilitation for untreated musculoskeletal conditions near Linden City, NJ, our offices in Paramus, Englewood Cliffs, Riverdale, and Cranford are only a short 15 – 30 minutes away. Our team of highly-trained, board-certified physicians and medical staff will focus on providing you care and pain relief so you can enjoy the various activities around Linden City again.
Through our treatments, you can easily have fun at local picnic areas, sign up for volunteer programs, or even join the various sports events hosted around Linden — zero pain or discomfort, guaranteed. As Linden City is home to parks like the Hawk Rise Bird Sanctuary, Peach Orchard Park, and the John Russell Wheeler Park, you can explore and enjoy vibrant outdoor activities without anything holding you back.
Senior citizens and patients who are struggling to move around on their own would definitely appreciate the ease and convenience of visiting the Spine & Rehab Group's fully-equipped Union County branch. We can treat any chronic, acute, or sports-related aches, pains, injuries, and other spinal issues. Regain your independence and live without pain under the quality care of our board-certified physicians. Contact us today to experience the best in pain treatment and rehabilitation.