Reach New Heights Without Pain Getting In Your Way
Why Your Knees Hurt
The knees are among the largest, most complex, and most important joints in the body. As the knees' structures are made up of ligaments, tendons, cartilage, and fluid-filled sacs called bursae, any harm to these parts can cause a great deal of pain that affects the hip, back, and legs as well.
Pain in the knees is a common complaint among older adults. This type of discomfort is often associated with the general wear-and-tear from activities like bending, walking, standing, lifting, and running. Athletes who engage in sports that require pivoting or jumping are also more likely to experience injuries and may need attention from a sports medicine specialist.
Whatever the cause, patients may suffer from debilitating pain if their condition is left untreated. Although most minor issues respond well to self-care measures, severe cases may require surgery.
Common Causes of Problems
Arthritis: Osteoarthritis is the most frequent culprit of discomfort; it occurs when the protective cartilage in the joint gradually wears away. Rheumatoid arthritis may also affect the knees by causing an inflammation in the joint, then destroying the cartilage.
Tendinitis: The tendons are the thick, fibrous tissues which keep the muscle attached to the bone. Tendinitis happens when a tendon becomes inflamed from overuse, usually during activities like cycling, jumping, or running.
Dislocated kneecap: When the patella slips out of its place at the front of your knees, your kneecaps are dislocated and become difficult to move with. Chiropractic care can help treat kneecap dislocation.
Sprained knees: A sprain in the knees is often caused by a blow or a sudden twist. The sprain usually affects the muscles and/or the ligaments, causing pain, swelling, or difficulty walking.
Kneecap fracture: Kneecap fractures are a break in the patella or kneecap. As the patella serves as a shield for the joints, it can be vulnerable to fracture if you directly fall or hit your knees.
Bursitis: The bursae are small sacs of fluid cushioning the outside of your joint so that the ligaments and tendons can move smoothly over the knee joint. Bursitis occurs when these bursae become inflamed and are unable to reduce the friction in your knees.
Torn meniscus: Menisci are pads of connective tissue that absorb shock and enhance stability in the knees. Trauma or accidents like a sudden twist can cause the meniscus cartilage to tear — resulting in immense pain.
The Spine & Rehab Group: Permanent Pain Relief For Your Knees
At The Spine & Rehab Group, our goal is to help patients feel better so they can return to an active, healthy lifestyle. If you're looking for a top-rated doctor, podiatrist, or orthopedist, our multidisciplinary specialists are among the best in the US. We're proud to have them in central locations around Manhattan and north New Jersey. Whether you're suffering from joint pain or any other conditions, our professionals will provide you the information you need to better understand pain.
Our team is well-aware that treating painful conditions such as neck pain, back pain, sciatica, shoulder issues, joint pain, fractures, and sports injuries can be intimidating; most patients are fearful of getting their pain checked because they think total knee replacement might be the only solution. Through our background in integrative medicine and an interventional, non-surgical approach, The Spine & Rehab Group works to meet patient care needs without needing to perform orthopedic surgery.
Together, we'll find the right options and choose the best treatment method for you. Expect nothing less than the best care and complete relief from our trusted and dedicated experts. Schedule an appointment with us today.
Board Certified Physicians
Harvard Trained Doctors
Award-Winning NYC and NJ Doctors
Over 15 Years of Experience
Experience With Over 15,000 Procedures
Effective Treatment Plans
Non-Surgical Approach
Immediate Appointments
Convenient Location
Early Morning and Evening Hours
Our Board certified

doctors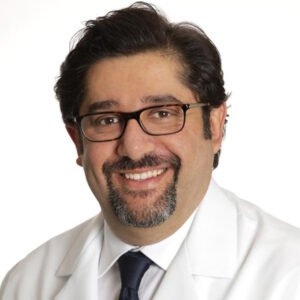 Amr Hosny, MD, MBA, FASA
Book Now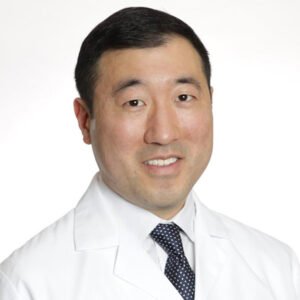 David Chu, MD, FAAPMR
Book Now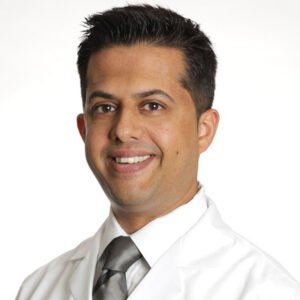 Vivek Mehta, MD, FAAPMR
Book Now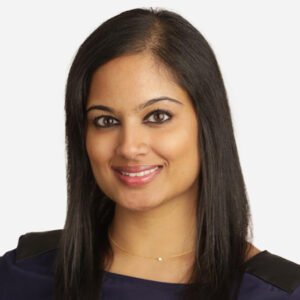 Deepali Gupta, MD, DABA, DABPM
Book Now
Myths About Alleviating Pain In The Knees
As with most medical conditions and issues, there are plenty of myths and misconceptions about dealing with discomfort in the knees. Here are a few of them, debunked:
Myth #1: When your knees act up, you should skip exercise for the day:
Fact: While it may be difficult to keep up with physical activities when your joints are uncomfortable, moderate exercise can actually help you maintain strength and a range of motion in the joints. It's best to know your limits and try exercise routines that cause less stress on the joints.
Myth #2: Rum-soaked raisins can alleviate pain.
Fact: Chronic knee conditions often don't have a cure; pain medicine and certain lifestyle changes are the best way to manage symptoms and keep you functioning normally. This means rum-soaked raisins, eggplant, grapefruit, and other nightshade vegetables won't be able to do much to cure you. However, it's still good to include plenty of fresh fruits and vegetables in your diet.
Myth #3: Ice can't help treat sore joints.
Fact: Both cold and heat are useful for joint discomfort. The idea is to do what feels good and soothes the pain. Ideally, heat should be used in the morning to relax and warm up the muscles that move stiff joints, while ice should be applied at night to ease any swelling caused by daily activities.
Myth #4: Pain is always caused by an earlier injury, repetitive strain, or blunt trauma.
Fact: It may be surprising to hear, but some types of joint pain or injuries are actually caused by genetic diseases which trigger an accelerated breakdown of cartilage in the body. Most of the time, however, a natural "wear and tear" of the cartilage occurs over the years.
Myth #5: The only way to treat cartilage deterioration is total knee replacement surgery.
Fact: There are other ways of strengthening and rebuilding cartilage in the body, so don't call your hospital's orthopedic surgeon just yet. Studies show that pain medication, low-impact exercises, and weight loss can manage the symptom of pain in your body. New medical developments like radiofrequency ablation, autologous chondrocyte implantation (ACI), or hyaluronic acid injections may also be considered as treatment options for cartilage deterioration.
Parsippany-Troy Hills Township's Top Doctor: Dr. Amr Hosny
The medical team at The Spine & Rehab Group is led by Dr. Amr Hosny, a board-certified and Harvard trained interventional spine specialist. After his extensive education and training at St. Luke's Roosevelt Hospital Center, Columbia University NYC, and Harvard Medical School, Dr. Hosny knows the ins-and-outs of musculoskeletal pain. For over 15 years, Dr. Hosny has been committed to working with patients who suffer from all types of pain and related conditions.
Utilizing a combination of a patient's complete medical history, physical examination, and state-of-the-art imaging or electrodiagnostic studies, the medical staff at The Spine & Rehab group first form an accurate diagnosis of the condition before creating a comprehensive, personalized treatment plan for each individual. With over 20,000 procedures performed, our health care providers know exactly how to conduct safe, effective, and comfortable non-surgical treatments for all patients.
How We Treat Disorders In The Knees
The team of orthopedists and specialists at The Spine & Rehab Group offer holistic, non-surgical treatments for any knee injury or condition. Some of our non-surgical treatment methods include:
Interventional pain management: Non-surgical, in-office injections for the knees can cushion joints and relieve pain.
Physical therapy: One-on-one physical therapy is often the most effective way to treat musculoskeletal issues. Physical therapists will teach you exercises to help you strengthen the muscles surrounding the knees and improve your range of motions.
Anti-inflammatory medication (NSAIDS): Certain medicines can be recommended to reduce pressure and decrease swelling associated with discomfort in the knees.
Medical massage: Skilled, licensed therapists can perform medical massages to speed up the healing process and promote further relief. Medical massage is often recommended in tandem with other chiropractic programs and treatments.
Acupuncture: Acupuncture is a form of traditional Chinese medicine that utilizes sterile, hair-thin needles to stimulate the nervous system and promote relaxation. Acupuncture is a widely-accepted alternative therapy designed to alleviate various types of pain.
patient

TESTIMONIALS
★★★★★
I came to the spine and rehab group for my back and leg pain. I was able to get an appointment the same day I called. The staff was very friendly and courteous. The doctors were very knowledgeable and took time to explain what was causing my pain and answer all my questions. I felt comfortable having my procedure done in their state of the art surgery center, where the staff made you feel at ease. They are very easy to reach and available to answer all your questions.
Narendra G.
★★★★★
The entire staff at The Spine & Rehab group is great. They are so helpful and kind. The doctors really take time to talk to their patients and answer any and all of the questions that I had. I've had office visits and procedures done and everyone to the front desk, to the nurses. and the doctors were just great and knowledgeable. They really got me feeling better as well. Since I starting going there my pain has improved greatly! I would recommend The Spine & Rehab Group to everyone!
Carmen C.
★★★★★
The Spine & Rehab Group is my go to place for chronic pain. The doctors are compassionate and supportive. The nurses and staff are professional and so caring. I have been a patient here for almost 10 years . The doctors and physician assistant are extremely knowledgeable and always looking for the best way to help with my chronic pain! I always recommend The Spine & Rehab Group to people dealing with pain, I even tell my other doctors what wonderful doctors they are.
Val B.
★★★★★
These days it's hard to find a professional, yet extremely caring physicians office, particularly in the field of Pain Management. Dr. Hosny, Dr. Chu, physician's assistant Summer and the entire staff have managed to make this happen. Robin helped me many times with insurance to ensure that I got my shots in a timely manner (Hi Robin!). I've been going to this office for about three years and I couldn't be more pleased!
Anne
★★★★★
I went to Dr. Hosny with lower back pain. I spend many hours sitting in a truck for my job. After an hour or so I would get pain in my back. Since I am a truck driver, pain killers were not an option for me. After a few sessions with Dr. Hosny, I am pain free. The staff at New Jersey Pain Care Center and are wonderful and caring people. I would recommend anyone go to Dr. Hosny if they want real results.
Jeff
★★★★★
I had gone to Dr. Hosny with severe back pain after spinal surgery. It was debilitating pain that stopped me from being able to function normally. Dr. Hosny suggested that I have a Spinal Cord Stimulator implanted in my back. It is the best thing I EVER did. I am so excited to be able to return to my normal life with no medication. My experience at the pain center was wonderful. The nurses were very understanding and kind.
Glen
★★★★★
I have had back surgeries that provided me no relief from my pain. After a few treatments with Dr. Hosny, I have almost no discomfort. I have no need for my pain medication anymore, and have been able to go back to working out and enjoying activities with my family. I was pleasantly surprised at the treatment I received at New Jersey Pain Care Center. The staff is very nice, and treats you with respect. The facility is clean, bright and everything is brand new.
Jen
★★★★★
I had been having pain in my neck for many years. I had been to other doctors and they all recommended that I have surgery. I was hesitant to get surgery, so I wanted one more opinion. I had a friend tell me about Dr. Hosny and New Jersey Pain Care Center. From the moment I met Dr. Hosny I knew he wasn't your average doctor. He took the time to listen to my concerns about surgery, and he agreed. After my cervical radiofrequency, I have full range of motion back in my neck, and best of all, no pain.
Sharon
★★★★★
Latest treatments
★★★★★
Non-Invasive approach
★★★★★
Same-day appointments
★★★★★
Convenient Locations
★★★★★
State-of-the-art facility
FAQs on Knees and Pain
Q: Will the ache in my knees go away on its own?
A: It usually depends on the condition; some types of pain waxes and wanes over time. On some days, it could feel better but not completely go away. People usually find relief after applying ice and heat to your knees or getting plenty of rest. Chiropractic care or massages may also help treat any discomfort experienced.
Q: When should I visit a doctor for my knees?
A: If your pain doesn't get better after some rest or you have some swelling that won't go away, it's best to have your knees checked at the hospital. Although your pain threshold may be high, it's still good to have your knees professionally examined for any injuries. You should also consider visiting an organization health care provider if the bad days begin to outnumber the good.
Q: Do chondroitin and glucosamine supplements actually work?
A: Currently, there is no scientific evidence to support the claim that these supplements can rebuild or regenerate cartilage. Chondroitin and glucosamine supplements are also not regulated by the FDA, although it is believed that they have anti-inflammatory effects. It's best to consult with a doctor you trust before taking any medications.
Q: Should I get a cortisone injection for my knees?
A: Cortisone (steroid) injections are known to decrease pain and inflammation in the joints. While they are beneficial for some orthopedic issues, most doctors are wary of utilizing cortisone as they don't really treat the underlying condition. For long-term relief and healing, other treatments are much more effective.
Where To Find An Expert on Knees in Parsippany-Troy Hills Township NJ: The Spine & Rehab Group
The Spine & Rehab Group has clinics in several locations around New Jersey and New York. If you're looking for experts on pain management, diagnostics, and rehabilitation for untreated musculoskeletal conditions near Parsippany-Troy Hills Township, NJ, our offices in Paramus, Englewood Cliffs, Riverdale, and Cranford are only a short 20 – 30 minutes away. Our committed team of board-certified physicians and medical staff will focus on providing you the best services so you can participate in the exciting activities around Parsippany-Troy Hills Township.
After our treatments, you can have fun playing golf at the Knoll Country Club or looking at the interesting furniture around the Stickley Museum exhibits in Craftsman Farms. History buffs may also like to explore the three Revolutionary war sites around the Parsippany-Troy Hills Township. And there's sure to be something for everyone, nature lover or not, around the 31 parks in the area — which are mostly within walking distance. Enjoy the vibrant outdoors without any pain getting in the way.
At The Spine & Rehab Group's fully-equipped offices near Morris County, senior citizens and patients with limited mobility can be treated from any chronic, acute, or sports-related aches, pains, injuries, and other spinal issues with ease. Recover your independence and live your life to the fullest under the care of our highly-skilled specialists. Contact us today for excellent pain relief and rehabilitation.