Get a New Lease on Life with a Pain-Free Spine with Spine Specialist Help
Understanding Spinal Problems
The spine is one of the most important parts of the body, but it's also incredibly prone to injury and disease. The spine allows for upright posture and the flexibility to turn, bend and twist in all directions. This means that the spine is incredibly mechanically complex, made up of various parts such as the nerves, spinal cord, intervertebral discs, and vertebra, ultimately making it prone to injury and certain conditions.
As we age, the spine naturally degenerates. We use our spine everyday, and our discs become torqued and compressed through all day-to-day activities, such as lifting, bending, sitting, and more. The stress felt by the body is almost always felt by the spine, leading to wear and tear that outpaces the spine's natural ability to regenerate.
This means there are many ways that our spine can become injured or hurt. Some of the most common spinal conditions include bulging discs and herniated discs, sciatica, spondylosis, stenosis, various spinal infections, and more, which is why it is essential to see a doctor who is specialized in spinal conditions — a spine specialist — when you feel that your spine is in pain.
The Spine & Rehab Group: Professional Spinal Help From The Leading NJ Institute
If you're in search of the best medical podiatrists, orthopedists, and general spine specialists that New Jersey can offer, there isn't a better team of spine professionals than ours at The Spine & Rehab Group. We have treated countless patients around New York and New Jersey with our world-class, expert spine treatment, allowing them to have the best medical advice to get on the path back to their active and healthy lifestyles right after their first appointment. We treat your physical wellness very seriously.
Our team of spinal specialists work hard to provide patients with the information and help they need to truly understand and assess their spinal conditions, whether it's injury, infection, or something else. With The Spine & Rehab Group, you will experience a thorough consultation and diagnosis, and a treatment option that is perfectly suited for your body, condition, and goals. Experience spinal care unlike any other with The Spine & Rehab Group today.
To make quality care truly accessible, we've partnered with a vast network of insurance providers. Simply share your Medicare provider number and similar information upon booking to get assistance.
Board Certified Physicians
Harvard Trained Doctors
Award-Winning NYC and NJ Doctors
Over 15 Years of Experience
Experience With Over 15,000 Procedures
Effective Treatment Plans
Non-Surgical Approach
Immediate Appointments
Convenient Location
Early Morning and Evening Hours
Our Board certified

doctors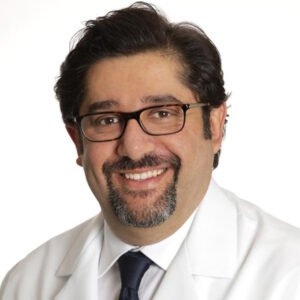 Amr Hosny, MD, MBA, FASA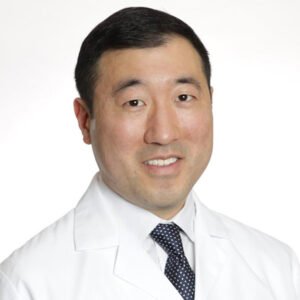 David Chu, MD, FAAPMR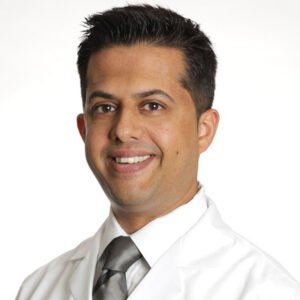 Vivek Mehta, MD, FAAPMR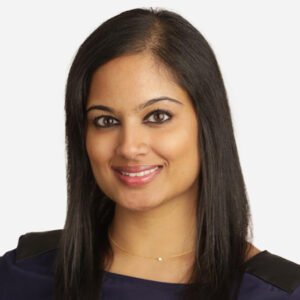 Deepali Gupta, MD, DABA, DABPM
Teaneck City's Top Spine Specialist: Dr. Amr Hosny
Board-certified and Harvard trained interventional specialist Dr. Amr Hosny is one of the most trusted specialists in New York and New Jersey. With over 15 years of experience, Dr. Hosny has proudly led The Spine & Rehab Group and our commitment to providing the best help for patients looking to end chronic pain.
Dr. Amr Hosny has received extensive training at St. Luke's Roosevelt Hospital Center, Harvard Medical School and Columbia University NY. Decades worth of experience has given Dr. Hosny all of the tools he needs to practice integrative medicine. Onboard we have a physical therapist, among other board-certified and licensed practitioners such as a dedicated sports medicine doctor, to help you with your pain.
Patterned after his own philosophy in patient care, we at The Spine & Rehab Group emphasize on providing an accessible and more patient-centric approach to treating pain, believing in the restorative benefits of non-surgical approaches, especially conditions like back pain, sciatica, joint pain, fractures, sports injuries, the different kinds of scoliosis, spinal stenosis, and herniated or bulging discs.
patient

TESTIMONIALS
★★★★★
I came to the spine and rehab group for my back and leg pain. I was able to get an appointment the same day I called. The staff was very friendly and courteous. The doctors were very knowledgeable and took time to explain what was causing my pain and answer all my questions. I felt comfortable having my procedure done in their state of the art surgery center, where the staff made you feel at ease. They are very easy to reach and available to answer all your questions.
Narendra G.
★★★★★
The entire staff at The Spine & Rehab group is great. They are so helpful and kind. The doctors really take time to talk to their patients and answer any and all of the questions that I had. I've had office visits and procedures done and everyone to the front desk, to the nurses. and the doctors were just great and knowledgeable. They really got me feeling better as well. Since I starting going there my pain has improved greatly! I would recommend The Spine & Rehab Group to everyone!
Carmen C.
★★★★★
The Spine & Rehab Group is my go to place for chronic pain. The doctors are compassionate and supportive. The nurses and staff are professional and so caring. I have been a patient here for almost 10 years . The doctors and physician assistant are extremely knowledgeable and always looking for the best way to help with my chronic pain! I always recommend The Spine & Rehab Group to people dealing with pain, I even tell my other doctors what wonderful doctors they are.
Val B.
★★★★★
These days it's hard to find a professional, yet extremely caring physicians office, particularly in the field of Pain Management. Dr. Hosny, Dr. Chu, physician's assistant Summer and the entire staff have managed to make this happen. Robin helped me many times with insurance to ensure that I got my shots in a timely manner (Hi Robin!). I've been going to this office for about three years and I couldn't be more pleased!
Anne
★★★★★
I went to Dr. Hosny with lower back pain. I spend many hours sitting in a truck for my job. After an hour or so I would get pain in my back. Since I am a truck driver, pain killers were not an option for me. After a few sessions with Dr. Hosny, I am pain free. The staff at New Jersey Pain Care Center and are wonderful and caring people. I would recommend anyone go to Dr. Hosny if they want real results.
Jeff
★★★★★
I had gone to Dr. Hosny with severe back pain after spinal surgery. It was debilitating pain that stopped me from being able to function normally. Dr. Hosny suggested that I have a Spinal Cord Stimulator implanted in my back. It is the best thing I EVER did. I am so excited to be able to return to my normal life with no medication. My experience at the pain center was wonderful. The nurses were very understanding and kind.
Glen
★★★★★
I have had back surgeries that provided me no relief from my pain. After a few treatments with Dr. Hosny, I have almost no discomfort. I have no need for my pain medication anymore, and have been able to go back to working out and enjoying activities with my family. I was pleasantly surprised at the treatment I received at New Jersey Pain Care Center. The staff is very nice, and treats you with respect. The facility is clean, bright and everything is brand new.
Jen
★★★★★
I had been having pain in my neck for many years. I had been to other doctors and they all recommended that I have surgery. I was hesitant to get surgery, so I wanted one more opinion. I had a friend tell me about Dr. Hosny and New Jersey Pain Care Center. From the moment I met Dr. Hosny I knew he wasn't your average doctor. He took the time to listen to my concerns about surgery, and he agreed. After my cervical radiofrequency, I have full range of motion back in my neck, and best of all, no pain.
Sharon
★★★★★
Latest treatments
★★★★★
Non-Invasive approach
★★★★★
Same-day appointments
★★★★★
Convenient Locations
★★★★★
State-of-the-art facility
FAQs on Spine Issues
How are spine issues treated non-surgically?
Spinal back surgery isn't the end-all and be-all of neck and back pain treatment. In fact, it shouldn't even be the immediate option for treating back pain.
A lot of our patients go to us citing laser spine surgery reviews as a reason why they've delayed treatment. At The Spine & Rehab Group, we specialize in non-surgical treatments for back pain. Using interventional medicine, we use a combination of state-of-the-art treatments to address both acute and chronic back pain.
Treatments are personalized to the patient but typically involve interventional pain management, acupuncture, medical massage, physical therapy, and anti-inflammatory pain medicine for long-term pain relief. We work with a variety of patients including children and family.
Does The Spine & Rehab Group offer chiropractic adjustments?
No, we do not offer chiropractic adjustments; The Spine & Rehab Group is not a chiropractic care clinic.
We are pain specialists focusing on more holistic methods of pain management including physical rehabilitation and steroid injections. Our clinic provides an extensive suite of services including acupuncture and even in-house diagnostics to give our professionals a full understanding of your condition.
With us, you'll have full access to other specialists including the best podiatrist and orthopedic surgery doctor for all your medical needs.
What other pains can you manage?
Spine pain is one of the most common reasons why people work with us. On top of that, we also have specialists who can help patients suffering from neck pain, sprains, and just about anything that requires pain management.
Where To Find A Spine Specialist in Teaneck NJ: The Spine & Rehab Group
The Spine & Rehab Group has several clinics located in New Jersey and New York. If you're looking for experts on diagnostics, rehabilitation, and pain management for untreated musculoskeletal conditions near Teaneck Township, NJ, our offices in Paramus and Englewood are only 10 minutes away. We also have clinics in nearby Riverdale and Cranford ready to serve patients around Bergen County.
Through the expertise of our highly-trained, board-certified physicians and medical staff, expect to have a complete recovery that allows you to enjoy everything Teaneck has to offer. Teaneck is home to a number of historic homes and cultural sites, so there's a lot to see. Without any pain stopping you, it's easy to have fun at the theatres, outdoor band concerts, and municipal parks all around the township.
As The Spine & Rehab Group has fully-equipped offices, patients who struggle to move around on their own won't have any trouble getting diagnosis and treatment at once. Our specialists can treat any chronic, acute, or sports-related aches, pains, injuries, and other spinal issues to improve your quality of life. Contact us today to experience the best in pain treatment and rehabilitation.